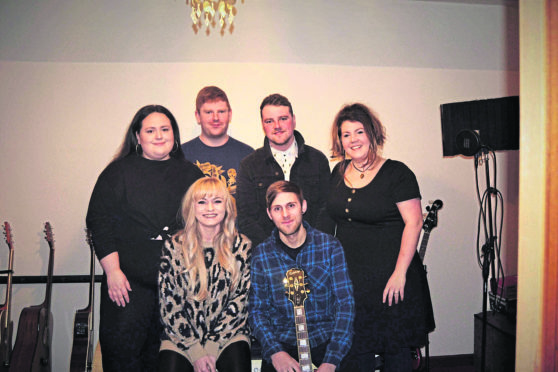 An assortment of musicians in the north-east have united to release a Christmas single to raise money for a mental health charity.
Broch Aid came together to record a rock version of Band Aid's Do They Know it's Christmas to help those who are less fortunate.
Organised by Graemie-John Watt, local singers and musicians from Fraserburgh united to produce the song in aid of Y Suffer in Silence.
The emotional support service is based in the town and is renowned for helping those in the community who are struggling.
Mr Watt said: "The idea came around when my best friend Cameron Shearer – who plays drums in the song – suggested doing a cover of a Christmas song.
"We decided to focus on a popular one and one that we could include local musicians.
"The thinking behind Do They Know It's Christmas is that it was a classic that serves as a reminder that there are others less fortunate all year round.
"We wanted to get musicians in Fraserburgh together to provide something positive for the community.
"This is also why we decided to donate the money made to Y Suffer In Silence.
"It is a local charity that provides support to people with mental health difficulties, something that we all feel very strongly about as mental health is something that we have all dealt with at some stage in our lives."
The single is available on Youtube, Apple Music and Spotify.
Singer Anneka Niro, who is the first vocalist on the track, said: "It felt great to be part of the community and know it was all for a good cause.
"We're hoping to try our hand at other songs in the future and make it a regular thing.
"We've set the target at £100 but of course anything would be fantastic.
"Y Suffer in Silence founder Paul Greenall is a very active member of the local community and always tries to get behind and support local causes. We wanted to return the favour."
Y Suffer in Silence offers one-to-one, group or telephone support open 6pm to 9.30pm Monday to Friday.
Mr Greenall added: "The song is brilliant – any fundraising locally is great as we're a charity built on volunteers and run on funds.
"It's a great song and promotes helping others out which is what we aim to do."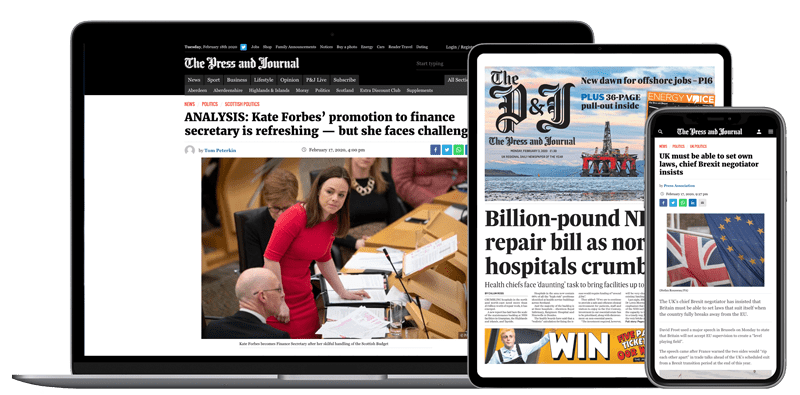 Help support quality local journalism … become a digital subscriber to The Press and Journal
For as little as £5.99 a month you can access all of our content, including Premium articles.
Subscribe