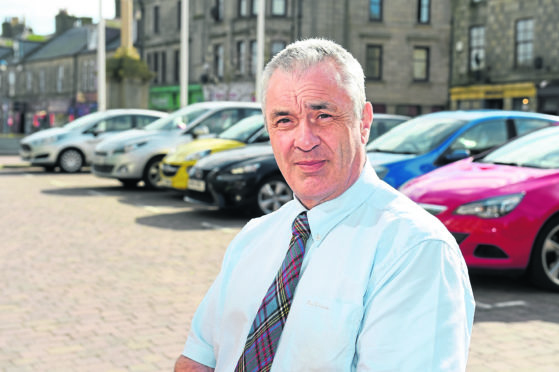 Fraserburgh SNP councillors have pledged to fight to protect the hour's free parking currently available in council car parks.
Councillors Charles Buchan and Brian Topping hit out at proposed changes by Aberdeenshire Council to scrap the scheme and introduce a fee.
They fear it will hit businesses in the town – undoing the good the scheme has done in recent years.
The proposals for change have been sparked by the council's need to slash budgets and the revelation that Aberdeenshire Council car parks currently lose over £230,000 annually.
Mr Buchan, however, claims that removing the hour free period will disadvantage the council as well as the town.
---
>> Keep up to date with the latest news with The P&J newsletter
---
He said: "The free period has been a great success, in that the usage figures have gone up significantly.
"This must be good for the town, getting more people into the centre and helping business trade.
"Free parking is an important part of our regeneration programme and the proposed removal of this benefit will badly hit the vitality of the town centre."
Due to the losses being incurred by the authority, not all councillors share those views.
Councillor Andy Kille, chairman of the Banff and Buchan Area Committee, is deeply concerned about the level of cuts required this year and said there had been a lack of alternative suggestions for savings.
He said: "The removal of the free hour is under consideration, along with many other things, as measures need to be taken.
"We're going to have to save money and there has been no alternative idea as it stands."
The proposals to remove the free hour at council car parks suggests a small fee of 50p be introduced.
Business groups voice concern at plans to scrap free parking in north-east town
But Mr Topping, who is also chairman of the Fraserburgh Regeneration Group, claims the "hassle" of parking fees alone would repel shoppers.
He said: "We supported the introduction of the free hour in order to make it easier for people to shop in the town and this has been successful.
"People can make purchases in the town and transact business without having the hassle of paying for parking.
"Removing the free period will be a big blow to the sustainability of many of our businesses and the jobs of employees by putting a further hurdle in front of potential customers.
"It will encourage them to go elsewhere.
"This imposition is particularly hurtful as we are doing so much to encourage businesses to invest, by giving improvement grants, and regenerating the town centre."
Aberdeenshire Council declined to comment due to an upcoming report on parking charges being presented to the full council on January 17.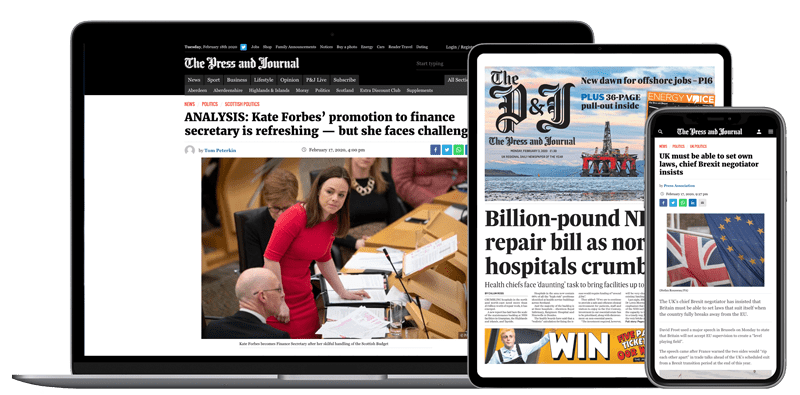 Help support quality local journalism … become a digital subscriber to The Press and Journal
For as little as £5.99 a month you can access all of our content, including Premium articles.
Subscribe