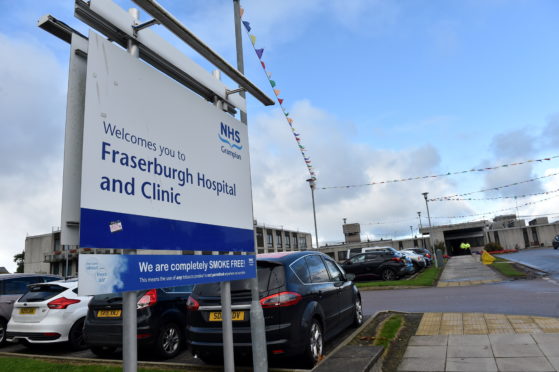 A radiographer who struggled to carry out basic patient examinations while working at a hospital has been ordered to work under supervision.
Jane Onoh was volunteering at Fraserburgh Hospital when staff in the community radiology department raised concerns about her work.
She had been working one day a week during the summer of 2017 to help her secure a full-time job after arriving in the UK.
However, shortly after starting at the hospital, a colleague noticed that Mrs Onoh was unable to carry out the basic examinations a qualified professional should have been able to do.
She struggled with the appropriate positioning of a patient for a radiograph as well as the positioning of the equipment.
Mrs Onoh was given additional training and her case was eventually referred to the Health and Care Professionals Council (HCPC) when staff saw no improvement in her practice.
The HCPC found that the radiographer's fitness to practice was impaired on public and personal grounds following a tribunal service hearing which took place in Aberdeen last week.
She was cleared of exposing patients to unnecessary levels of radiation.
A report by the HCPTS stated that she had not been working as a radiographer since her spell in Fraserburgh and was actively trying to improve her skills.
It said: "She has taken some steps to remediate her impairment.
"She has engaged in private study, research and online courses and has insight as to the extent to which her lack of knowledge impacted upon her work.
"She states in her written submissions to the panel that she would like to have an opportunity to retrain."
The committee ruled that Mrs Onoh should carry out at three months of supervised practice either voluntary or paid with an experienced radiographer.
A review of the supervision period must be provided to the HCPC by the radiographer in charge and Mrs Onoh must tell any potential employer her registration is subject to these conditions.
The committee ruled she could continue to practice with these conditions in place and said following the "proactive way" Mrs Onoh spoke with the HCPC they were "confident" she would comply.
A spokesman for NHS Grampian said the decision had been noted, adding that the health board could not comment on individual members of staff.