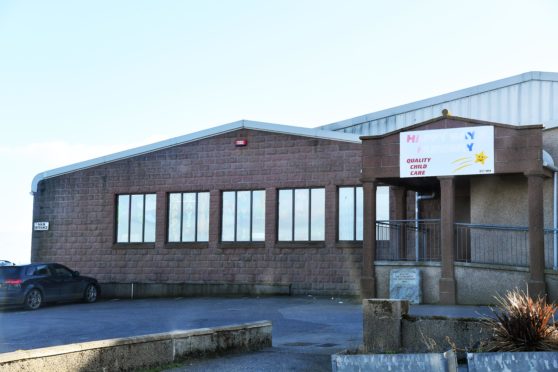 A nursery in Fraserburgh has been slammed by inspectors who rated its service as "weak" and questioned whether it was doing enough to keep children safe.
Happy Days Nursery, which operates from playrooms within Fraserbrugh Leisure Centre on Seaforth Street, was the subject of an unannounced visit by inspectors on November 14.
A report now published by the Care Inspectorate concludes the majority of services  at the nursery were "weak".
Despite parents submitting positive comments about the flexibility of the service and how much their children enjoy it, inspectors found the quality of care and support, the staffing, management and leadership to need improvement.
The quality of environment was the sole area to be rated as anything other than weak, as inspectors found it to be "adequate".
In their report, inspectors note that: "Staff did not always follow best practice to support children's health and well being.
"Children were given bottles of milk in their cots to self-soothe before falling asleep.
"This did not support good dental health and children were at risk of choking.
"Systems to ensure medication was safely managed were not effective to support children's health and well being needs.
"Children's medical care plans had not been updated and staff were not aware of changes made to some plans.
"This meant staff were not fully informed to help keep children safe and well."
It also added that play was not stimulating as it was adult led and did not encourage imagination, curiosity or creativity.
Happy Days Nursery is capable of caring for up to 30 children under the age of 12 from 8am to 5.30pm.
One parent asked for opinions on the service said: "I love the service. They are so flexible and accommodating to meet my needs.
"I can just ask the night before to cancel a session or add another."
A second said: "The ladies are the real strength of the service. You are always greeted with a smiley face."
But inspectors found staff lacked knowledge, skills and training.
They also claimed staffing levels were insufficient, leaving babies "crying and distressed" as there was only one member of staff between three babies.
The report placed requirements on the team to improve and continue training to ensure "children are protected from harm and neglect".
Past inspections found the service to be of "good" or "adequate" quality, with this the first time Happy Days has seen any area branded "weak".
Several recommendations and requirements have been left with staff to improve on before the next visit.
Happy Days manager Heather Campbell claimed the report did not fairly reflect the good work of the business or its staff.
She said: "I'm absolutely disgusted at how the inspection was handled.
"We've kept parents informed and told them what we think. We've also spoken to the inspector and she is planning to come back soon.
"As I wasn't there I can't say what happened, but I know and trust my staff who would have been very nervous and anxious to face the inspectors without me.
"I'm not disappointed, because none of us have done anything wrong and the parents are all happy."
Ms Campbell added: "The report makes it sounds like we put all children down with bottles in their mouth, when that was one baby and the mother had asked for it.
"It may not be the best practice but he wasn't left alone and I feel there really was no need to be nasty about any of it."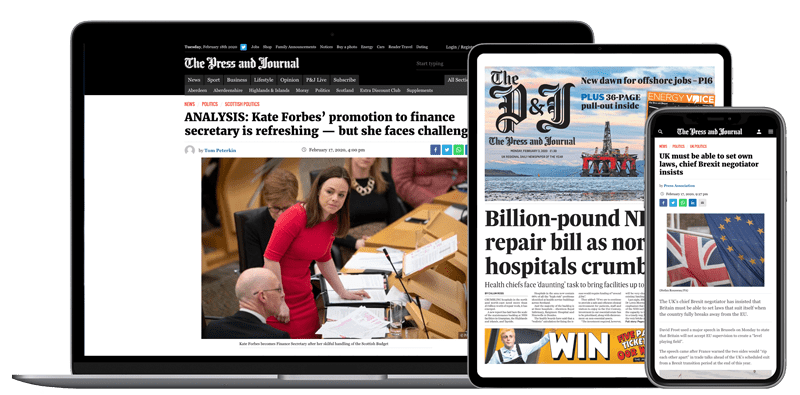 Help support quality local journalism … become a digital subscriber to The Press and Journal
For as little as £5.99 a month you can access all of our content, including Premium articles.
Subscribe