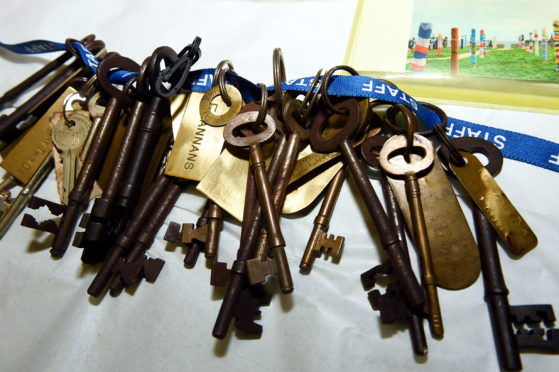 A collection of historic keys due to be sold at auction today have been pulled from the sale after the Northern Lighthouse Board claimed ownership.
They are now likely to be loaned to the Scottish Lighthouse Museum in Fraserburgh, which had, unsuccessfully, attempted to purchase them.
The keys had been put up for sale by 78-year-old retired hotelier Dan Marshall, who had possession of them for more than 20 years.
He had listed the collection for sale, but was stunned as the board intervened, asserted their ownership and secured their removal from sale.
Chief executive Mike Bullock said: "We take our heritage very seriously and are extremely grateful the keys will be back in our possession shortly.
"I'm sure that when the keys were handed to Mr Marshall twenty years ago he received them in good faith, but the fact remains they are the property of the Northern Lighthouse Board and form an important part of our heritage.
"These significant artefacts will be cared for by the Museum of Scottish Lighthouses in Fraserburgh as part of the national collection, where they can be enjoyed by all."
Speaking to The Press and Journal earlier this year, Mr Marshall revealed he'd become the owner of a unique collection of keys for 83 Scottish lighthouses.
He ended up with two canvas bags filled with more than 300 keys when he struck a deal with a visitor to the Aultguish Inn on the road to Ullapool in 1999.
After realising they opened lighthouses and assorted outbuildings, Mr Marshall restored them and last year took them to the Scottish Lighthouse Museum in Fraserburgh.
He claims he rejected an offer of £5,000 from museum staff for the collection and instead had them listed in the Bonhams Marine Auction, which will be held today.
Last week, however, he received a letter claiming the lot had been withdrawn from sale and his ownership of the keys disputed.
Yesterday, Mr Marshall said: "I got a letter from Bonhams chairman saying the keys had been withdrawn from the auction as the Northern Lighthouse Board had made a claim on them.
"It also emerged I had been reported to the police.
"It was swiftly cleared up that actually it was a civil matter and that I wasn't being charged, but there's no sale tomorrow, it looks like I'm not going to get the keys back and I'm very disappointed.
"I wouldn't have taken them to the biggest auction in Edinburgh if I didn't think they were actually mine.
"I've had them for 20 years and no one ever asked about them or tried to find them in that time. Now I don't think there's anything I can do."
Manager at the Scottish Lighthouse Museum, Lynda McGuigan, said that when she first saw the keys she was hopeful they would join the national exhibit at some point in the future, but never actually believed it would happen.
She said: "If the keys do come here then they will be an excellent contribution to our collection.
"The further we get from the lives of the lighthouse keepers and the lifestyle they led the more important such artefacts become.
"We saw the collection last year and were excited about it being altogether but we never dreamed that it would end up here.
"We're holding our breath until the keys arrive."
Among the collection are the original keys for the picturesque buildings at Turnberry and Cape Wrath as well as the lighthouse on the remote Flannan Isles, where three keepers mysteriously disappeared four days before Christmas in 1900.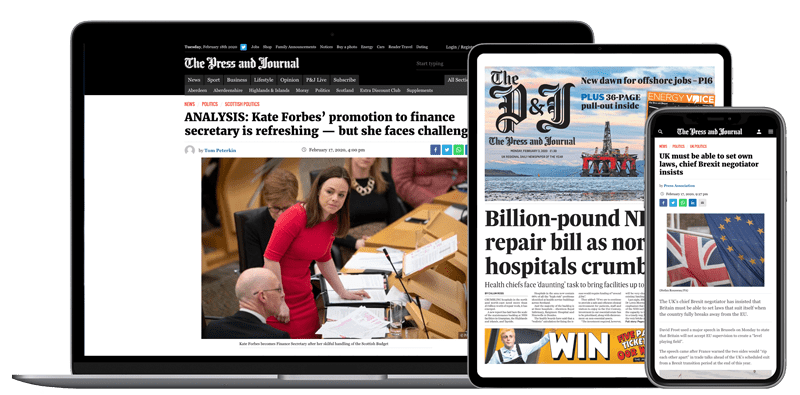 Help support quality local journalism … become a digital subscriber to The Press and Journal
For as little as £5.99 a month you can access all of our content, including Premium articles.
Subscribe