Fraserburgh residents fled their homes in terror at the weekend as flames tore through a garage.
Gas tanks and oil cans exploded sending a giant ball of fire into the air above the town as an inferno engulfed Ricardo's on Albert Street.
Surrounding properties were threatened as fire crews battled to contain the blaze, which broke out shortly before midnight on Saturday.
As a team of 67 firefighters worked throughout the night, the roof of the building sagged and collapsed inward at around 1am on Sunday, prompting police to extend their cordon.
A number of roads in the town were closed for public safety and people in nearby homes were advised to find alternative accommodation for the night.
It is thought the owner recently sold the businesses but the premises was still operating as a garage, with gas canisters and tyres inside the building.
Thick smoke, which could be seen across the town, billowed in the air as the fire raged, with a series of explosions terrifying locals.
Connor Paterson, who lives behind Ricardo's with his mum and dad, was evacuated from his home having first spotted the fire from his window an hour earlier.
The 25-year-old said: "The place just went up in flames. We heard bangs and pops at about 12.10am.
"I looked outside and just saw smoke coming from the building, though I didn't smell smoke at the time.
"My mum and dad and I were at the back of our house watching the firefighters trying to tackle the blaze but it just got more and more terrible.
"Then the garage door and roof collapsed and there was a huge bang. The flames just ignited and lit up the night sky.
"You could feel the heat like a blow. I went back inside. I was honestly very frightened."
Mr Paterson added: "We were evacuated at about 1.15am and initially popped round to a friends house until about 2.30am, when we were told the fire could be going on for a few hours and so it was best to find someplace to settle.
"We just drove up to my sister's house for the night."
With his dad, Mr Paterson returned home yesterday morning while small fires were still smoldering at the site.
He added: "We've no smoke damage inside the house but our grass is a little burnt and the garage did flood a little, but everyone's OK. We're safe and sound."
Another who witnessed the fire was Grant Ramzi, who watched the scene unfold for about an hour and saw several explosions.
He said: "I was up near the new builds in Fraserburgh and could see smoke.
"On my way down the road I saw the flames coming from near the Co-operative store and then noticed it was Ricardo's burning.
"At first there were just flames and then one part of the roof fell in. Then there was an explosion at the back of the site."
Albert Street, Charlotte Lane, Charlotte Street and Mid Street were closed-off to the public until noon.
A spokeswoman for the fire service confirmed the majority of crews were stood down at 2.50am although teams remained on scene until shortly after 11am to dampen down small hot spots.
She said: "We had six appliances in attendance and 67 firefighters, with two appliances from Fraserburgh, two from Peterhead, one from Maud and one from Macduff.
"No people were involved and there are no injuries."
Police confirmed they were notified by the fire service.
A spokesman said: "We were informed there were gas canisters inside the garage and for safety reasons there had to be evacuations of nearby properties.
"All roads were reopened around noon."
A joint police and fire investigation will now take place.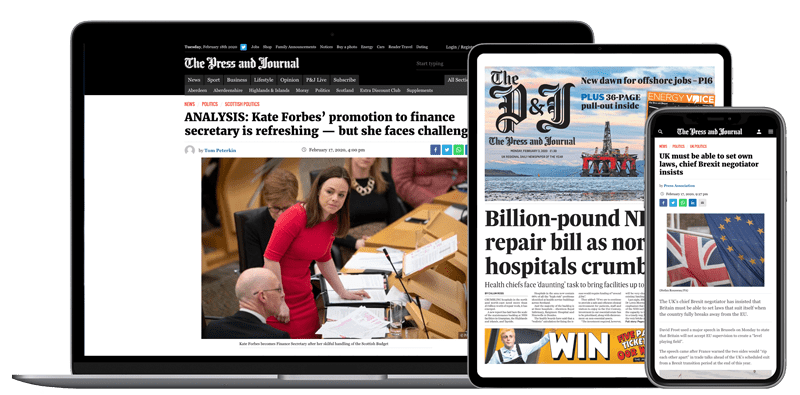 Help support quality local journalism … become a digital subscriber to The Press and Journal
For as little as £5.99 a month you can access all of our content, including Premium articles.
Subscribe