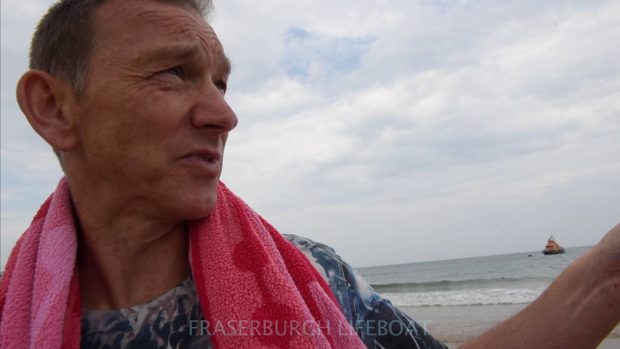 A north-east grandfather has been hailed a hero after leaping into the sea to save two brothers – one of whom was face down in the water.
On Friday while enjoying the weather at Fraserburgh beach the pair were wading in the water "out of their depth" and began to struggle.
Chay Clark, a grandfather, had been walking on Fraserburgh beach with his nine-month-old granddaughter when a girl asked him to help the boys.
Asking the girl to mind his granddaughter, Mr Clark ran to help the boys who were around 150 metres from the shore.
A spokesman for the Fraserburgh RNLI Lifeboat confirmed that while he took to the water others on the beach rang the coastguard who paged the lifeboat crew.
He said: "Chay reckons it took him a few minutes to reach the boys.
"He found one boy was floating above the water and one boy was face down in the water.
"Chay turned the boy under the water on his back, told him to calm down, made sure his airway was clear and began dragging him back towards the shore.
"He was very relieved when at last he could feel the sand under his feet.
"Other beach goers including George Bruce and Kevin Clark joined in the rescue wading chest height into the water and assisting Chay drag the boy to safety on the beach.
"Once on the shore Rebecca Glanville a senior practitioner at a nursery helped with first aid until the ambulance crew arrived."
Two others assisted the second brother to the shore on a board as he had been able to stay afloat on his back.
The lifeboat team helped stretcher the casualties to nearby ambulances and both boys were recovering from their ordeal yesterday.
The lifeboat launched at 3.35pm.
The spokesman said: "The dangers and the unpredictability of the waters around our coast were once again highlighted on a beautiful summer day at Fraserburgh beach when the two boys got into difficulties.
"They were playing in the water got out of their depth, began to struggle and one couldn't keep his head above water.
"The other boy's cries for help could be heard on the beach
"Members of the public are advised to be very careful and exercise caution while swimming in beaches at this time of year."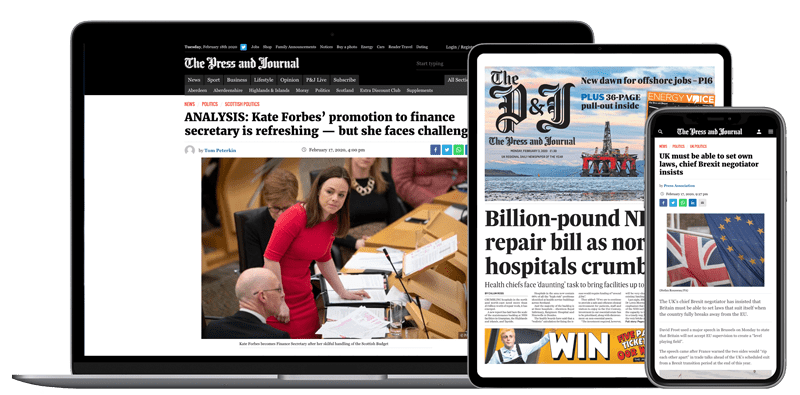 Help support quality local journalism … become a digital subscriber to The Press and Journal
For as little as £5.99 a month you can access all of our content, including Premium articles.
Subscribe