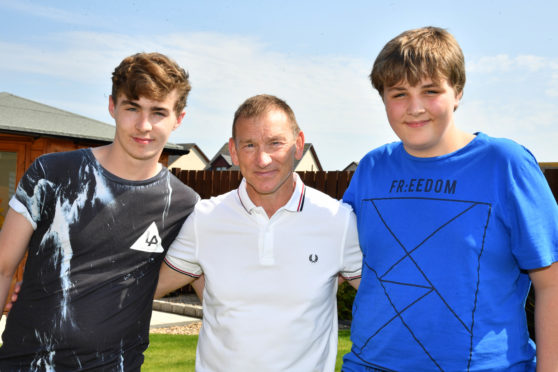 Two brothers have thanked the heroes who saved them after they got into difficulty in the sea.
Alec and Wullie Crawford were swimming and having fun in the sea at Fraserburgh beach until they realised they could no longer touch the ground.
The pair began frantically struggling to swim towards the shore, but their panicked efforts took them further out to sea.
Chay Clark and Sarah Geddes heard their screams and sprang into action, jumping into the sea to pull the boys back to safety.
Four other Good Samaritans also raced to help, delivering first aid when the boys were back on dry land.
Last night, 22-year-old Alec described the moment he thought he was going to drown – and thanked those who saved his life.
He said: "Me and Wullie were just swimming about, we were just having fun, getting a bit carried away and then realised we were far away so turned to go back.
---
>> Keep up to date with the latest news with The P&J newsletter
---
"Then we felt the strength of the pull against us so we tried to swim against it so we could stand but we were pulled deeper.
"My brother was able to float but I kept struggling. After what felt like 10 minutes I gave one last push to see if I could stand but I couldn't.
"Wullie said that I disappeared after that and he could just see my arms – to me it felt like 20 minutes but people watching said it was about six.
"I was struggling to find the surface and I accepted that I had to take a breath in under the water because I couldn't resurface.
"Then Chay appeared and flipped my onto my back and dragged me back to the shore.
"The nurses said if it had been another 30 seconds I wouldn't have made it."
Fisherman Mr Clark was walking with his baby granddaughter when he became aware of the drama.
He initially swam towards 14-year-old Wullie, who told him instead to go to his struggling brother – who by this point was floating face down.
He said: "It was far out but I managed to flip him (Alec) onto his back and pull him.
"I was just in the right place at the right time but didn't have the strength to go back for his brother.
"It all happened so quickly and they had swallowed a lot of water."
George Bruce and Kevin Clark helped to drag Alec to shore where nursery nurse Rebecca Glanville gave first aid until the ambulance arrived.
Meanwhile Sarah Geddes, from Fraserburgh, borrowed a man's floating board and swam out to help Wullie.
She said: "To start we all thought they were messing about but they weren't.
"The second brother was shouting for help and a man who couldn't swim gave me his board so I swam out, gave it to the brother and we started coming back to shore.
"Another girl, Nadia Gresham, and another lady helped pull him up.
"I ran to see if there was a defibrillator nearby for the first brother but there wasn't.
"It was quite scary but I'm happy everyone is safe."
Others on the beach called the ambulance and coastguard, with the Fraserburgh RNLI crew launched at 3.35pm.
The team helped volunteers get the boys onto stretchers and prepare for the ambulance arrival.
They are now at home in Fraserburgh recovering, with only sore legs from struggling against the tide.
An RNLI spokesman said it had been a "very close thing" and added: "The dangers and the unpredictability of the waters around our coast were once again highlighted on a beautiful summer day at Fraserburgh beach when the two boys got into difficulties.
"Members of the public are advised to be very careful and exercise caution while swimming in beaches at this time of year."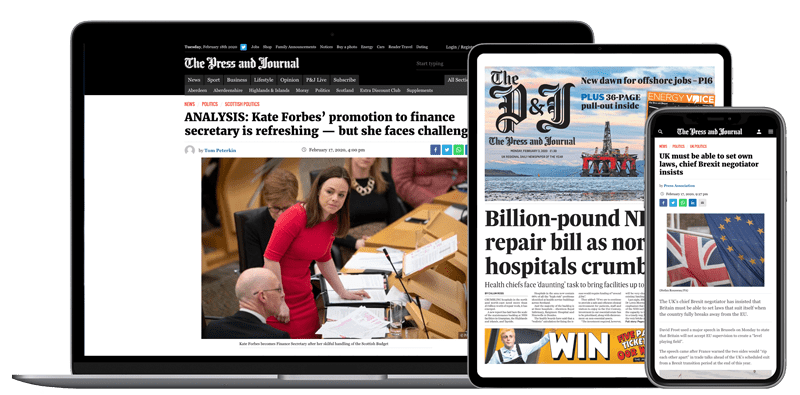 Help support quality local journalism … become a digital subscriber to The Press and Journal
For as little as £5.99 a month you can access all of our content, including Premium articles.
Subscribe