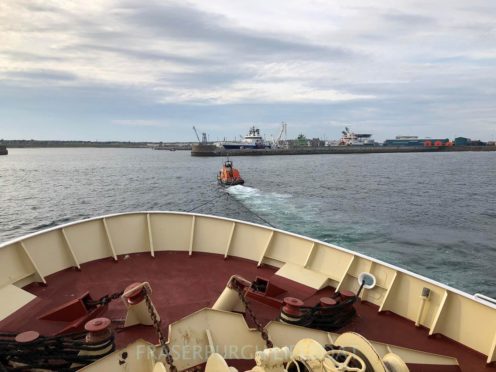 The Fraserburgh RNLI lifeboat has proved there is no mission impossible for their crew after towing their biggest-ever boat.
A French fishing vessel, Bressay Bank, lost power 2.5miles east of Scotstown Head on the north-east coast near St Fergus at the weekend.
Volunteers and crew with the RNLI Fraserburgh Lifeboat were paged into action at 2.23 pm on Saturday to rescue the powerless ship.
The Willie and May Gall lifeboat arrived on the scene shortly after the call and it was decided they would tow the substantial vessel to Peterhead Harbour.
The 47-foot long and 16-foot wide lifeboat weighs just 28 tonnes.
But it managed to pull the 826-ton Bressay Bank ship – which is 148-foot long and 36-foot wide – into the harbour where local pilot boats took over.
A spokesman for the service said it was "probably the biggest boat we've ever towed".
After reaching the vessel, volunteer crew member Nathan Whyte went aboard the Bressay Bank to help with communications throughout the rescue.
He said: "I was treated with great hospitality by the French crew.
"They're a great bunch of lads, its a shame something like this has happened.
"I hope it's not too much and that everything works out well for them."
Once pilot boats guided the vessel to safety, she was tied up with the help of the Peterhead Coastguard crew who were also sent to the incident.
Mr Whyte rejoined his crew for their debriefing session at Fraserburgh Lifeboat station where everyone praised coxswain Vic Sutherland's boat handling skills.
Crewman Dave Buchan said: "You think Peterhead's a big harbour to come into until you have this great big boat in tow just behind you.
"Well done, that was very impressive boat handling from Vic."
The sentiments were echoed from the team who had taken part in the rescue – Mechanic Jason Flett, Dave Buchan, Mark Hadden, Andrew Lockhart, Stephen Brown, Stuart Ross, and Nathan Whyte.
Other services have also been called out many times this summer. The Buchan Coastguard released a statement on social media about the busy period.
This stated: "It's been a busy old summer for all our teams across Buchan and being deployed on 49 separate call-outs between Fraserburgh and Aberdeen.
"A huge thanks must go to our volunteers, their families and employers for their turnouts and allowing them to leave work/family at a moment's notice to respond.
"The incidents have been varied – from assisting persons injured on beaches, persons cut off by the tide, inflatables drifting offshore and everything in between.
"The work hasn't let up for our teams with practices, local knowledge patrols and exercises taking place throughout the summer."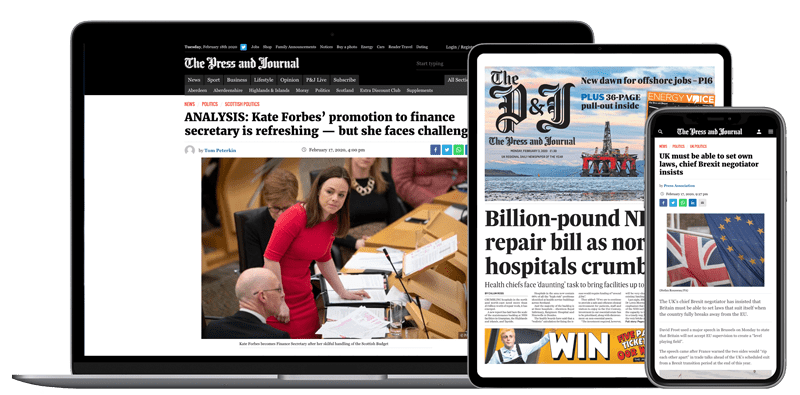 Help support quality local journalism … become a digital subscriber to The Press and Journal
For as little as £5.99 a month you can access all of our content, including Premium articles.
Subscribe