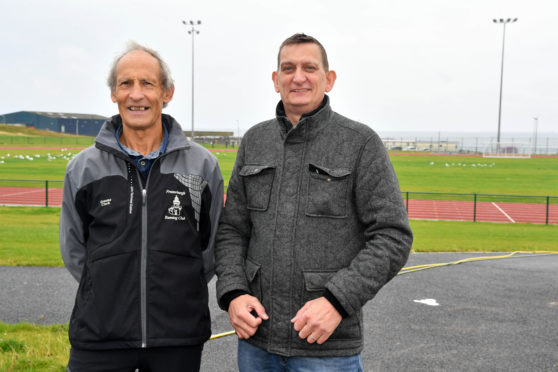 A north-east charity which offers a friendly ear to people worried about their mental health will hold simultaneous 12-hour walking and running relays next month.
Y Suffer in Silence is a Fraserburgh-based charity which provides emotional support by listening to people talk about their troubles.
The group, which is in its fourth year, is now looking to raise awareness of the services it offers – and raise money to increase the help they can offer.
To do this, the mental health and wellbeing team is hosting two simultaneous 12-hour challenges to start Mental Health Week next month.
On Sunday, October 6, there will be a walking and a running relay from 9am to 9pm at the town's South Links running track.
Chairman and founder, Paul Greenall, said: "We were trying to think of something to do for Mental Health Week that would fit with our services.
"Running events limit people by ability so we thought we would do two relays so more can get involved, and choose to walk or run.
"We've had a lot of interest in it so far."
In the next year, the charity aims to team up with the other organisations across the north-east to create a web of support.
Mr Greenall explained that the event's layout made it possible for people of all abilities to join in.
He added: "It won't take a lot of people to fill the clock – we're going to operate it in 15 minute slots, and £5 covers four slots for that person.
"Many people can do the slot together if they like, it would be £5 per person and they can pick their own slots.
"If anyone wants to do more than four, as some of the runners I know enjoy running for hours, they can pay their £5 again for another four.
"This way people aren't pressured to do a certain distance or burdened with a long time."
Anyone who can volunteer to help organise the event is asked to message the Y Suffer in Silence Facebook page.
For entry and sponsorship forms, people can email info1@ysufferinsilence.org.uk with their full contact details.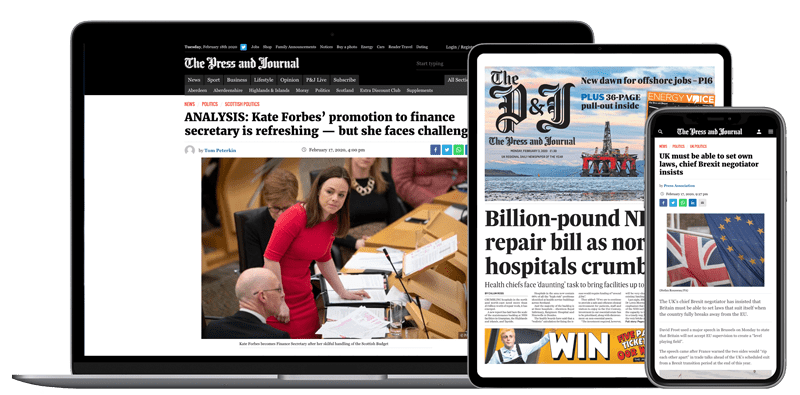 Help support quality local journalism … become a digital subscriber to The Press and Journal
For as little as £5.99 a month you can access all of our content, including Premium articles.
Subscribe