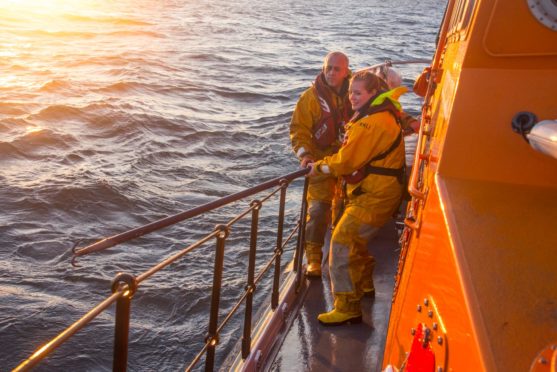 The days of the RNLI's Fraserburgh volunteers are filled with visits to schools to educate the town's younger residents about the their role and the dangers of the water.
The team also welcome community groups to the lifeboat station to offer an insight into what goes into their lifesaving work.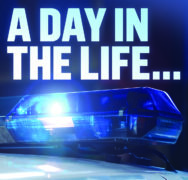 As well as that, they maintain their 17-year-old vessel, the Willie and May Gall.
With seven years more service to go for the Trent class boat, keeping it in shipshape is of upmost importance.
That includes a full shift replacing outdated or worn technology, cleaning essential parts of the machine and keeping it orderly.
It's all part of the day-to-day activities of one of Scotland's lifeboat crews – and the only time anything is even close to routine.
Fraserburgh Lifeboat Station is one of 238 around the UK and Ireland which offer 24-hour search and rescue services along 19,000 miles of coastline.
An average of 22 people are rescued everyday by the RNLI, some commonplace and others are remembered vividly and stay with the rescuers through the months and years that follow.
Mountain Rescue work can be as much a strain on families as volunteers, co-ordinator says
Fraserburgh Coxswain Vic Sutherland said: "Helping someone on a call-out is the best feeling in the world. I will always remember what happened on June 9, 2014.
"There were three kids in the water. One managed to make it to shore but a boy and a girl were swept further out.
"If we hadn't launched as quickly as we did and been able to call upon the right training, then it could have ended very badly.
"One of our crew jumped from the boat to save the boy. We managed to haul them and the girl on board.
"That one rescue shows why I've dedicated my life to this role. There was a family there that could have lost a son or a daughter if we weren't there to respond."
For such lifesaving action to take place, the Willie and May Gall must also be able play a full role.
Mr Sutherland – a trained mechanic – in one day replaced the old VH4 upper radio, which is vital for communication between the team members inside the boat and the crewman at the helm – and the six run-down batteries on the port side of the boat's engine room.
Working in the dark and hot environment in the lower deck of the vessel can be unpleasantly sweaty work but the knowledge the boat is in top condition is reassuring to Mr Sutherland.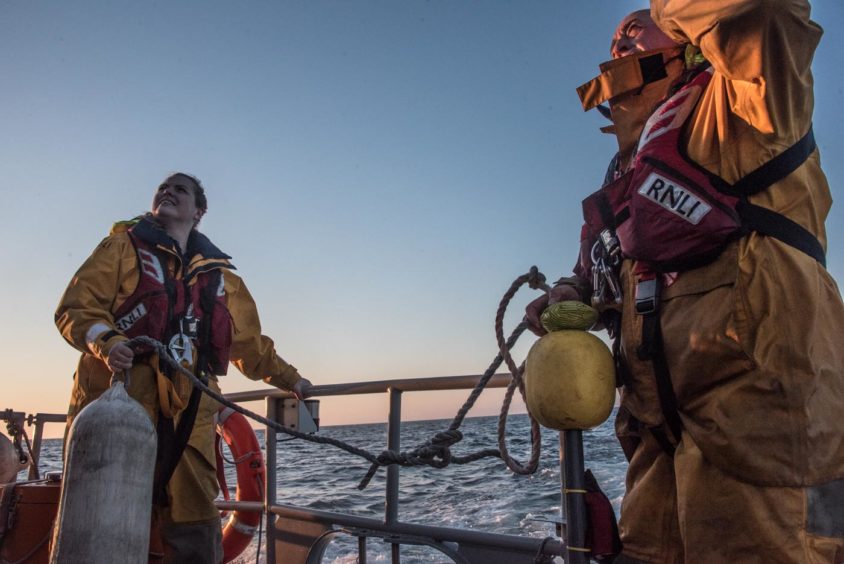 "We need to know that the boat is ready to go at all times, no matter the call we receive," he said.
"None of us are here looking for a reward – though the fact we can help people is the best feeling in the world – but we save people's lives, their boats, their livelihoods.
"The last thing you want is not to be able to assist."
Every Thursday, the crew of almost 30 volunteers – aged between 19 to 65 – train for several hours.
Through the various exercises, each crewman takes several turns in each role so they are prepared for every eventuality.
Keeping Aberdeen's night-time streets safe: The P&J spends an evening with the police
In one three-hour session, the team run through six man-overboard scenarios, an on-board fire drill and scramble to the assistance of a large yacht.
While every call-out is a serious matter, the volunteers are a close-knit group whose easy banter gets them through the long hours at sea – as does the large snack bag kept on board.
"When all of the crew pull together it makes every job, big or small, so much easier and training regularly helps us achieve that," Mr Sutherland said.
"Training is a fun way of learning the vital skills needed to save lives at sea when the pagers go off."
'Knowing you've potentially saved their life is incredible'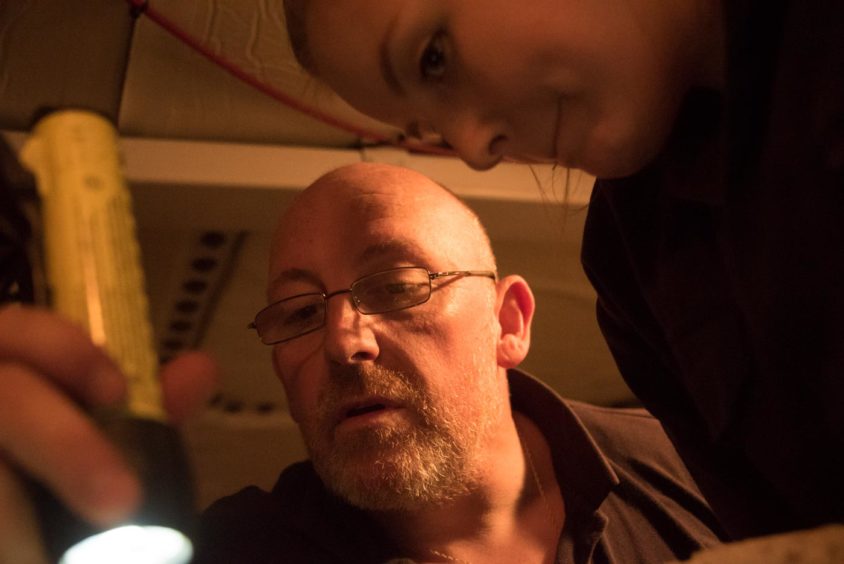 For Vic Sutherland, a life with the Fraserburgh RNLI was always the goal.
The inspiration came from his father, Victor Sutherland senior and his uncles James and Albert – the latter Victor senior's twin.
They all served with the RNLI and he was determined from a young age to follow in their footsteps.
"I was six and my brother Dave was about three at the point my father joined," Mr Sutherland said.
"We've spent our whole lives around the lifeboat station.
"I could see and hear the enjoyment my father got out of it, especially when he was talking about rescues and helping people.
"The strong family connection has always been there and it made me really want to be a part of the Broch lifeboat crew."
It is now more than 25 years since that aspiration became a reality and he joined the station. He stepped-up to the role of coxswain in 2005.
Now Mr Sutherland manages the volunteers and has also completed training to undertake the role of mechanic too.
He said: "The hardest part of the day-to-day role is probably organising the volunteers to make sure the boat is properly manned at all times.
"They are all volunteers, with their own lives, so it's a balancing exercise.
"As an RNLI volunteer you have to think long and hard about doing anything.
"Whether it is taking your kids to the swimming pool or going out for food, you know you can be called at any point."
It is not the hardest part of the role, however.
That, he says, comes when a rescue cannot be completed. Those darker times when their speedy response, professionalism and hours of training are not enough.
"The worst of times are when you are tasked to a call and spend hours searching but find nothing. It's happened a few times here.
"As cox, I always wonder if our information was correct. If we were thorough enough. But there has to be a point where you stop.
"I always think back to when the helicopter crashed on April 1, 2009."
A Super Puma crashed into the North Sea about 11 miles off Peterhead following a catastrophic gearbox failure.
Its two crew and the 14 oil workers on board were killed almost instantaneously by the force of the impact.
"The explosion was so huge we knew it was a retrieval operation more than a rescue," Mr Sutherland said.
"We couldn't find the eight remaining crew and I was going through my head questioning if we'd had enough boats. If we were in the right area. If we had done the right training.
"It becomes quite personal when you don't achieve what you set out to do."
Despite that, Mr Sutherland still claims he has the "best job in the world".
"There is nothing better than when you take someone in who has been in danger," he said.
"Knowing you've potentially saved their life is incredible."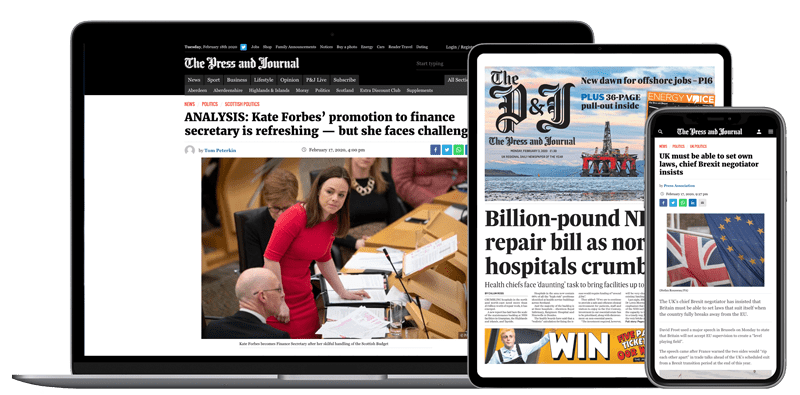 Help support quality local journalism … become a digital subscriber to The Press and Journal
For as little as £5.99 a month you can access all of our content, including Premium articles.
Subscribe