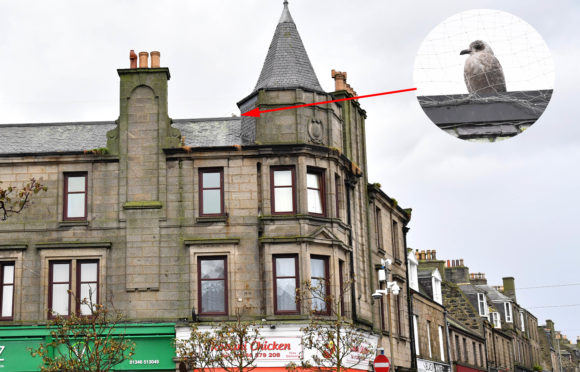 A young gull has spent more than five days trapped under anti-bird netting on a Fraserburgh building – as the authorities cannot track down the landlord.
Firefighters were called to help the Scottish SPCA rescue the bird last night, but their ladders were not tall enough to reach the roof of the three-storey Broad Street property.
The creature will remain under the netting, being fed by its distressed parents, until another solution can be found.
It is thought that access from the property may answer the problem but tracking the landlord of 6 Broad Street has proved tricky.
A spokesman for the animal welfare charity confirmed they were aware of the bird and were hoping it would "find its way out" as it is not entwined by the netting.
Alex Noble, owner of hairdresser Kats Whiskers, was shopping when he heard the bird's cries above the sound of the traffic and called the Scottish SPCA.
He said: "It was quite distressed.
"Its parents were trying to get in too by the looks of it and I was concerned it could die of starvation or thirst, whichever came first."
Scottish SPCA animal rescue officer Michelle Mann said: "When we were made aware of the gull, we attempted to contact the landlords and contractor as it was clear the bird was underneath the netting rather than trapped in it.
"We hoped during this time it may manage to find its way out the netting via the way it came in.
"As neither of these methods worked out, we contacted the Scottish Fire and Rescue service to assist in rescuing the gull."
The charity will continue monitoring the bird.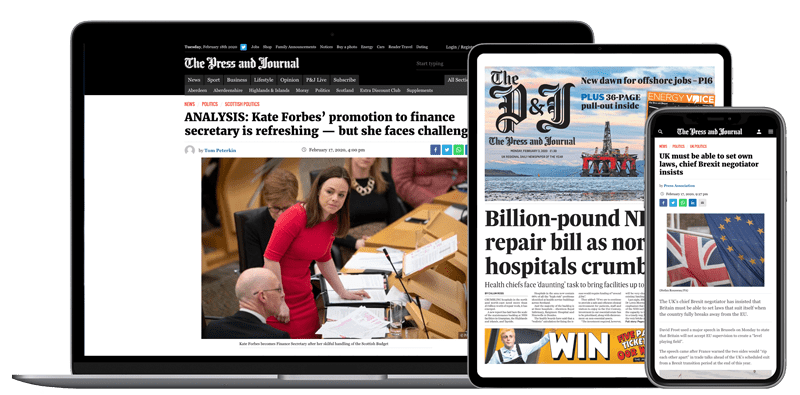 Help support quality local journalism … become a digital subscriber to The Press and Journal
For as little as £5.99 a month you can access all of our content, including Premium articles.
Subscribe