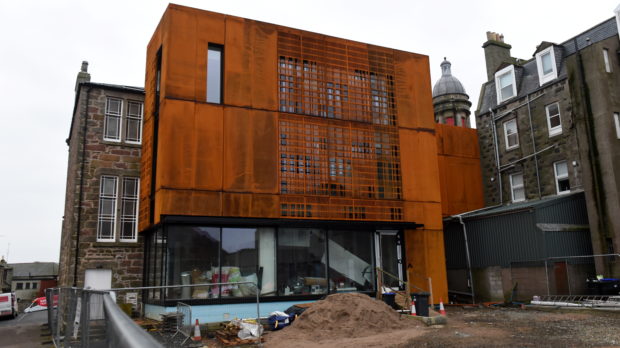 Work on the former council building in Fraserburgh, which was due for completion last month, is now not expected to be finished until "the end of the year".
Despite Aberdeenshire Council's claims that the work is "progressing", the Faithlie Centre property will not be inhabited until late January or early February.
The £1million redevelopment of the formerly named Saltoun Chambers was originally approved by councillors in November 2016.
The initiative began the following May and was due to open at the end of 2018, but the contractor AD Walker went into administration in November and the project stalled.
Significant work was still required and the council has vowed to have it done, successfully appointing a new contractor, Morrison Construction, who stepped in at the end of April.
It was revealed at that stage that the expected completion date was the end of October, but the local authority has now confirmed the venture will not be ready until 2020.
Banff and Buchan area manager Angela Keith said: "Works to extend and upgrade the Faithlie Centre are progressing well and we expect the main works to be complete by the end of the year.
"We plan to begin occupying the building from late January and into early February and we will be sharing further details as arrangements are finalised.
"We are looking forward to welcoming the public into what will be a modern facility that respects and celebrates the historic elements of the building.
"A great deal of detailed and complex work has taken place over the past few months and we'd like to thank everybody for their patience as we near completion of this important project which will enhance town centre facilities."
Brian Topping, chairman of the Fraserburgh regeneration development partnership, said: "I was really disappointed when the original firm collapsed.
"The new firm have been working tremendously hard and I am sure it will look fantastic when it is completed.
"This is just a small piece in the bigger jigsaw for the regeneration of Fraserburgh's town centre."