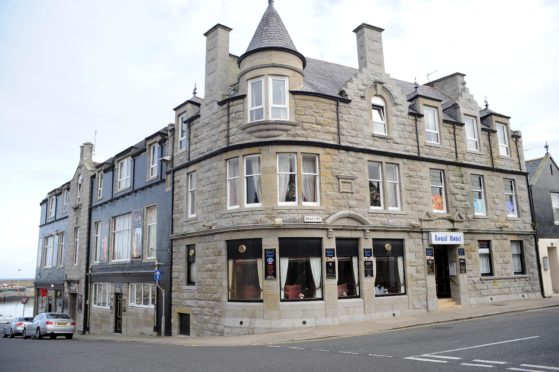 Two forgotten Fraserburgh buildings are going under the hammer next week.
Both the former Royal Hotel in Broad Street and a six-bedroom home in Saltoun Square will be sold at auction on Friday, August 21.
The former is up with an opening bid of £262,600 and the latter at £161,250.
The 15-bedroom Royal hotel, which closed more than a year ago, consists of a lounge bar, restaurant, public bar, nightclub and manager's living quarters.
Fraserburgh councillor Charles Buchan welcomed the idea that a new lease of life could be breathed into the building.
"The Royal Hotel was an integral part of the town centre," he said. "It's a very important building and it has been very disappointing the way it has been unoccupied for such a number of years.
"I really hope that whoever buys it will put some money into it and develop it. It's in a prime location at the junction down to the harbour and it important for the town.
"It's been in decline for a number of years and I just hope whoever takes it on does something with it."
Fellow town councillor Andy Kille added: "I am pleased to hear something is happening with the hotel."
Future Property, the auctioneers handling the sale, described it as a site with "incredible potential".
It said: "The property is in excellent condition throughout and each section could be traded from or rented out immediately. The purchaser may look into the possibility of residential development. It's an ideal purchase for a developer or even hotelier looking for a project."
The Glasgow-based firm is equally optimistic about the future of the part-renovated home, with six bedrooms and five garages, in Saltoun Square.
It is described as "a superb investment or development opportunity" with three of the six bedrooms already in liveable condition in one half of the building.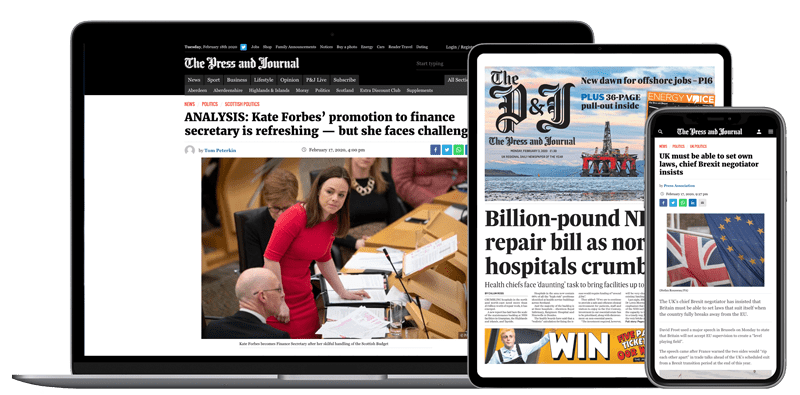 Help support quality local journalism … become a digital subscriber to The Press and Journal
For as little as £5.99 a month you can access all of our content, including Premium articles.
Subscribe