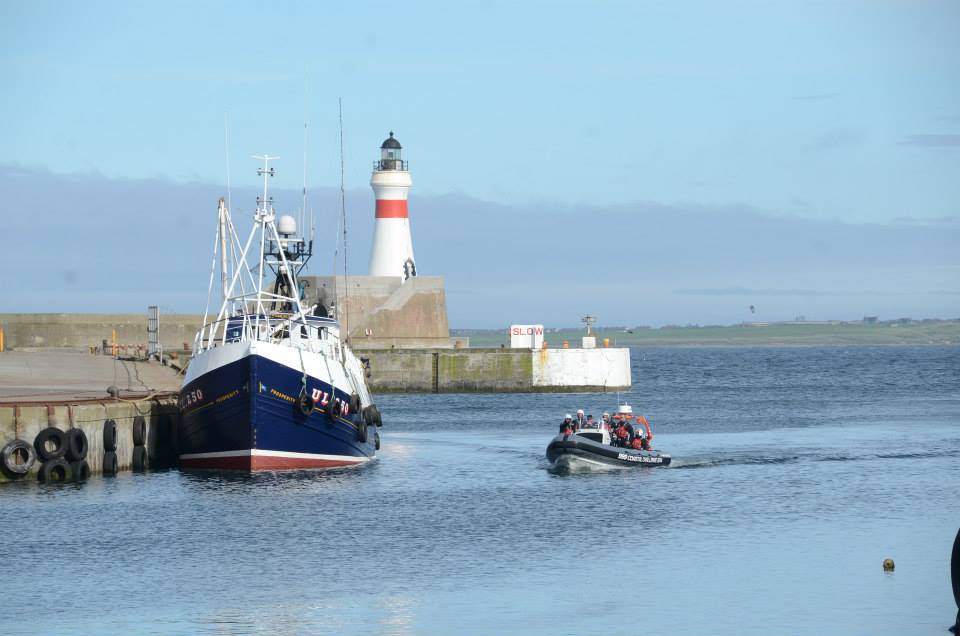 A hardy crew of volunteer lifesavers have arrived in the north-east as part of a charity race around the British coast.
Members of the Derbyshire-based Watersafe UK Search and Rescue team are attempting to circumnavigate the UK – a distance of about 2,000 miles – in just nine days, nine hours and nine minutes.
They hope to raise £50,000 through sponsorship and donations, which will be split between their own organisation and the RNLI.
On Tuesday night, the 999 team berthed their Rib (Rigid inflatable boat) at Fraserburgh harbour and were given a warm welcome by the town's lifeboat crew.
A spokesman for the group said: "We could not ask for any better reception."
He said the crew had travelled to the Broch from Lochinver in just under eight hours and forty minutes.
"We had varied conditions from fog, to sunshine to rain," he said.
"The Sea was varied too. It was a tough passage but could have been worse."
He thanked Fraserburgh coxswain Victor Sutherland and his wife Pamela for their hospitality and cooking.
Yesterday morning, the team set off from Fraserburgh en route to Whitby. They hope to reach their final destination of Poole on Saturday.
This is the crew's second attempt to get round Britain, after last year's challenge was abruptly halted on the first day when their aluminium-hulled craft sprang a leak just hours after setting off from port.
Despite being forced to abandon the journey, they still raised £20,000.