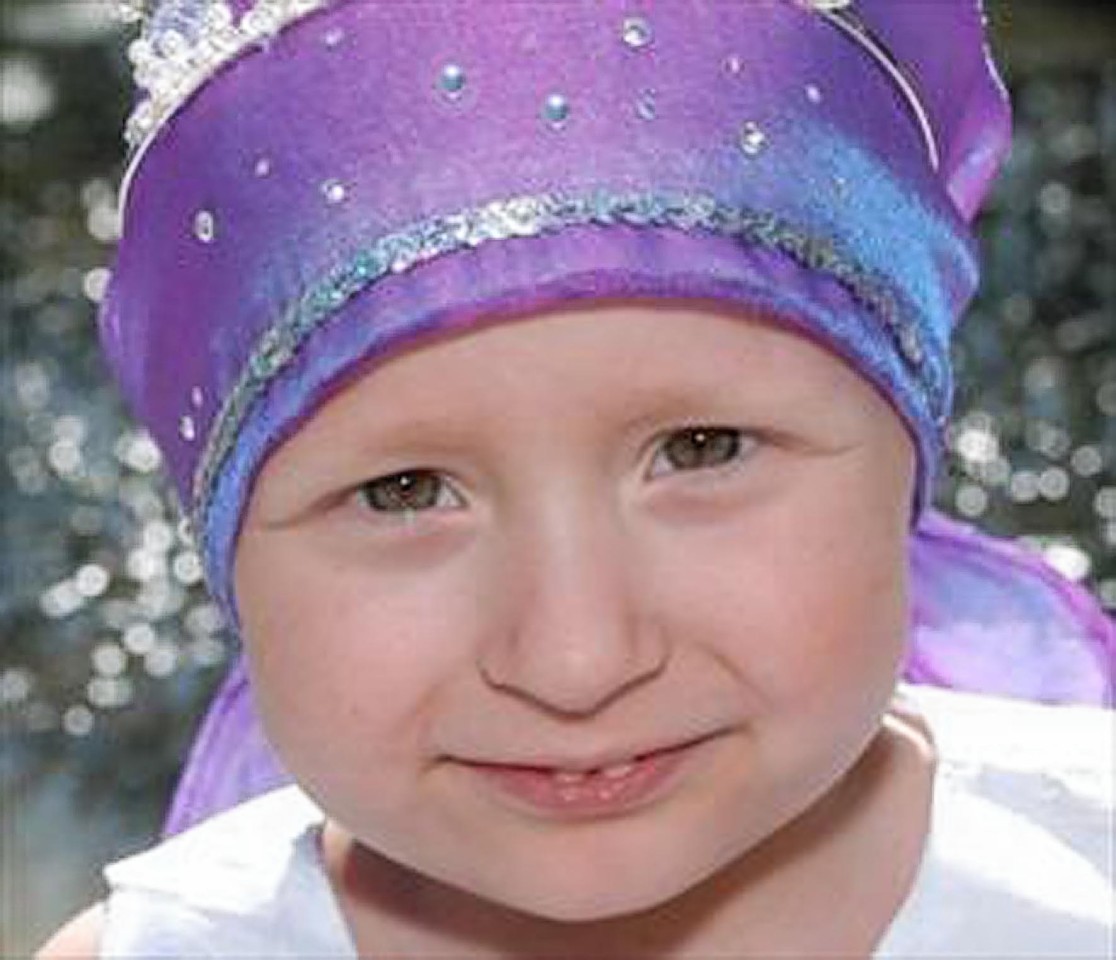 A children's cancer charity which spearheaded an international fight to bring tragic schoolgirl Olivia Downie home to Scotland is under investigation following complaints from her parents.
Families Against Neuroblastoma (FAN) led a fundraising drive for Fraserburgh couple Lauren and Steven Downie when their terminally ill daughter was stranded in a Mexican hospital in 2012.
The charity's supporters include the parents of Moray toddler Logan Main, who donated thousands of pounds after their son died from the same type of cancer in 2009.
Seven-year-old Olivia had responded badly to treatment intended to beat her cancer and her family were determined to bring her home to spend her last moments with friends and family.
More than £150,000 was raised to fly her back to the north-east and the schoolgirl, whose "cheeky smile shone like a star", died in Royal Aberdeen Children's Hospital just a few days later.
Now FAN is being investigated by the Charity Commission amid claims that families, including the Downies, could not access money raised by the public in the names of their children.
Mrs Downie said the organisation had "preyed" on her and her family when they were at their most vulnerable – coercing them into making public appeals for money when they were worrying about their desperately sick daughter.
The charity, which is based in Norfolk, has had its bank accounts frozen and its founder, Linza Corp, has stepped down as chief executive.
A spokeswoman for the commission said yesterday that the probe would involve a review of FAN's financial management, its "accounting treatment of funds" and the administration, governance and management of the charity by its sole trustee, Mrs Corp.
She added: "The regulator is investigating a number of concerns but its focus is a lack of proper governance structure at the charity and, as a result, the risks that may arise to the charity's funds or other property."
The action follows complaints by Mrs Downie, among others.
The 29-year-old claims FAN refused to dip into its existing funds to help fly Olivia home when her treatment in Mexico failed – and instead forced her to make a high profile public appeal to raise money from scratch.
Mrs Downie said last night: "The main reason we are doing this is for the other families and their children's appeals. We don't want them to go through what we went through.
"We had real concerns at the time. When Olivia was in Mexico, the charity had more than enough money in its funds to get her home.
"Instead, they made us make this public appeal which was just a horrendous thing to have to do, on top of everything else that was happening."
She claimed large donations from businessmen had not shown up on Olivia's appeal page and a request to have the remainder of the funds, about £70,000, pumped into research was declined and "publicly ridiculed".
"People have been threatened with legal action just for asking about their children's appeal," she said.
"It feels like they were preying on us at our most vulnerable."
The charity was previously boosted by the fund-raising efforts of the parents of three-year-old Logan Main, from Lossiemouth, who died from the aggressive childhood cancer in 2009.
Christopher and Angela Main donated £7,000 from a fund set up to support their son which was later distributed among a range of causes to help other children.
Last night, a statement issued by FAN said it was working with chartered accountants Baker Tilly Restructuring and Recovery, which has been appointed as interim managers to control the charity's funds.
According to its latest accounts, the charity had income of £1.4million in the year to 31 March 2013 and spent £472,667. FAN carried forward funds of £1.9million
In a statement issued to affected families, a spokesman for Baker Tilly said: "Our role as interim managers is firstly to secure the charity's funds – and I would like to put your mind at rest that we have done so – and thereafter to take control of the day to day running of the charity assisted by the remaining staff until such time as a new board of trustees can be appointed."
He added: "I would like to assure families that we are continuing to operate the charity as normal, which will enable beneficiaries to access the funds raised by their appeals in case of need."
Mrs Corp, who set up the charity in 2010 after the death of her 17-month-old son Max, could not be reached for comment last night.