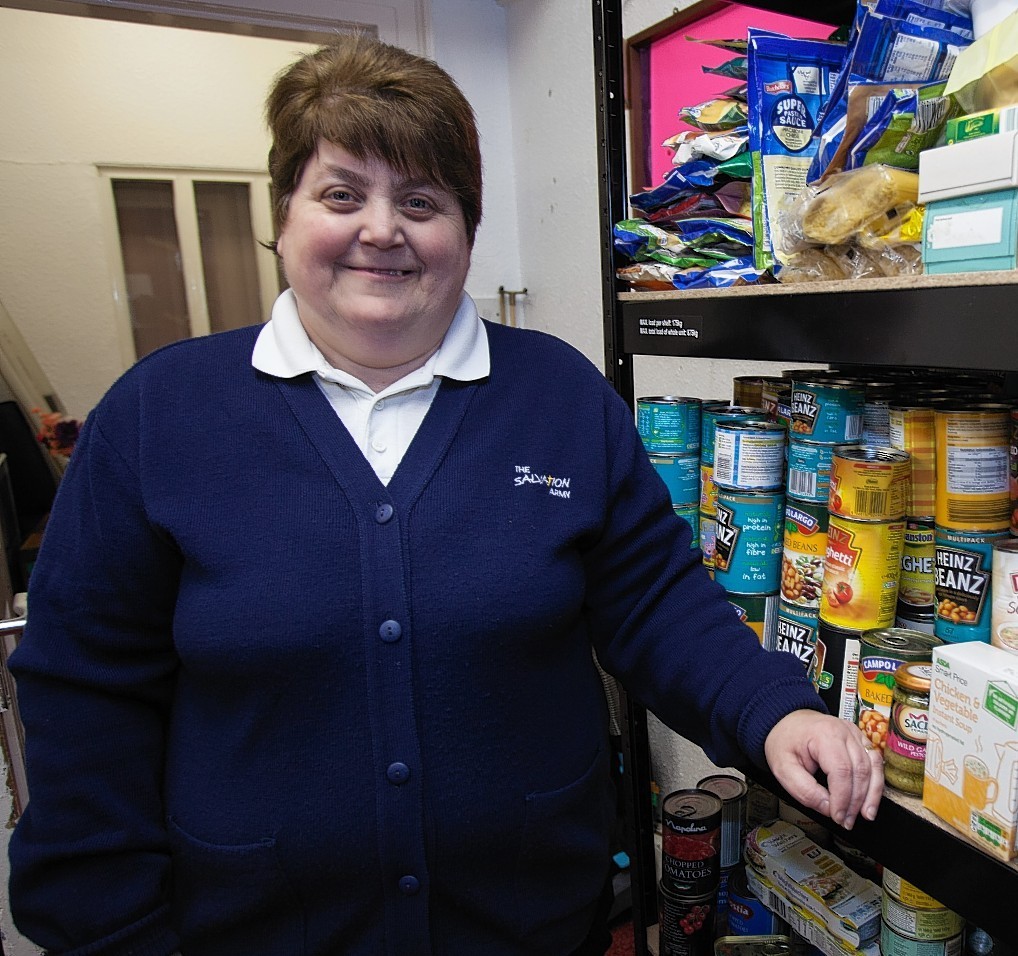 Food bank bosses in a north-east town say they are facing a rising number of requests from vulnerable people in the run-up to Christmas.
The Salvation Army in Fraserburgh has blamed benefits cuts, delayed payments and general hardship for the growth in clients.
Major Caroline Buchanan, who heads the service locally, said her team was relying on donations from the public to help needy families manage over the festive season.
Speaking at the group's Frithside Street base, she said there had been a huge surge in demand over the past 18 months.
"I've been in the job a year-and-a-half and there has been a great increase since I've come in to it," she said.
"We used to give out vouchers to Farmfoods, but I've found it's better giving out tins and things.
"Some weeks we only get one or two requests and other weeks you can get a whole load in. We keep a record – there have been about 100 since July.
"A lot of it is because of benefit sanctions or delays with money coming in, and just general hardship.
"If people's benefits are stopped then they have no money at all. I can see the reasoning in trying to get them out to work, but there are genuine ones that can't work."
She said the service was used by a wide variety of clients.
"I notice a lot of men coming down," she explained.
"At his time of year, as well, we have families coming in.
"We're alright at the moment, financially, because we run a community fund where we get donations from the public. It's there to help people and the food bank is one of the ways that we help.
"It's through the kind, generosity of the public that we are able to run it."
To help with increased demand on the charity this winter, the local branch of the TSB bank is donating £100.
Manger Brian Rae said he and his colleagues were delighted to be able to "assist the great work being done to help those less fortunate in the local community".