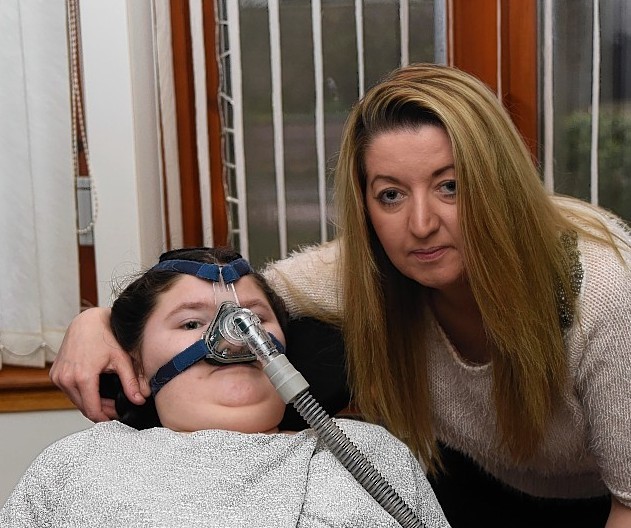 The mother of a dying Scots teenager has made an emotional last ditch appeal to get potentially life-saving treatment for her daughter.
Elysha Robertson, 13, cannot breathe without a ventilator and uses her feet to communicate in sign language.
Her family had a brief glimpse of a happier future after a treatment in Sheffield allowed Elysha to walk and breathe unaided.
But that "miracle" has been taken away from them since she returned to her home in Fraserburgh – because NHS Grampian changed her diagnosis and is refusing to provide the treatment.
Now her mum Grace has gathered more than 4,000 signatures to a petition urging First Minister Nicola Sturgeon and health chiefs to intervene before it is too late.
She said: "Elysha is deteriorating really quickly. We're losing her.
"Our backs are against the wall, we don't know where else to go."
Elysha was just two when she took ill with flu-like symptoms.
She was admitted to the Royal Aberdeen Children's Hospital weeks later, where she began to fit and stopped breathing.
Her symptoms were later put down to a viral infection.
Soon after, she and her mum moved to Rotherham to spend time with her grandparents and it was then that Elysha was admitted to a hospital in Sheffield.
The youngster spent the next 20 months in and out of intensive care and was left partially paralysed before doctors diagnosed Guillain-Barre Syndrome – a condition where the immune system attacks the nervous system.
However, after a trial of Intravenous Immunoglobulin Therapy (IVIG), which contains antibodies collected from the plasma of healthy donors, her condition took a turn for the better.
Her mother said: "Her breathing improved and they managed to get her off the ventilator, which was miraculous.
"The doctors couldn't explain it, but we didn't really care, it was working."
Elysha eventually managed to walk across a room unaided, but on returning home to Fraserburgh the treatment stopped.
Scottish doctors now believe she has Brown-Vialetto-Van Laere syndrome, a rare disease which claims two out of three sufferers by the time they are 10.
NHS Grampian yesterday defended the decision not to provide the IVIG therapy for medical reasons.
An spokeswoman said: "Our primary concern remains the provision of the best care for Elysha, all decisions taken regarding her care reflect considered clinical opinion.
"We are willing to meet with the family again for further discussions and underline our offer of an independent assessment from a centre of excellence."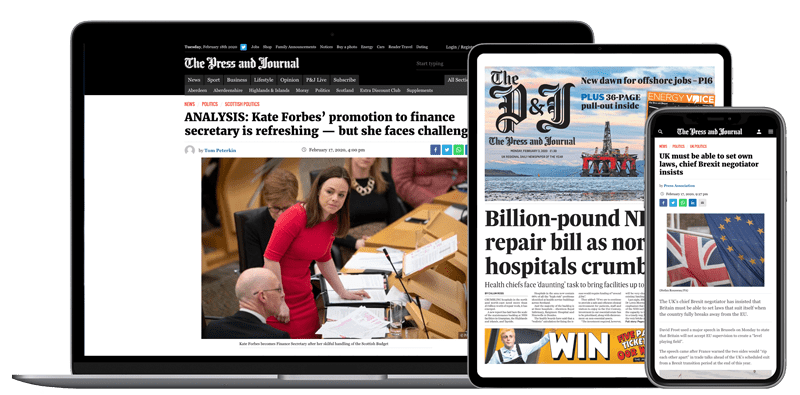 Help support quality local journalism … become a digital subscriber to The Press and Journal
For as little as £5.99 a month you can access all of our content, including Premium articles.
Subscribe