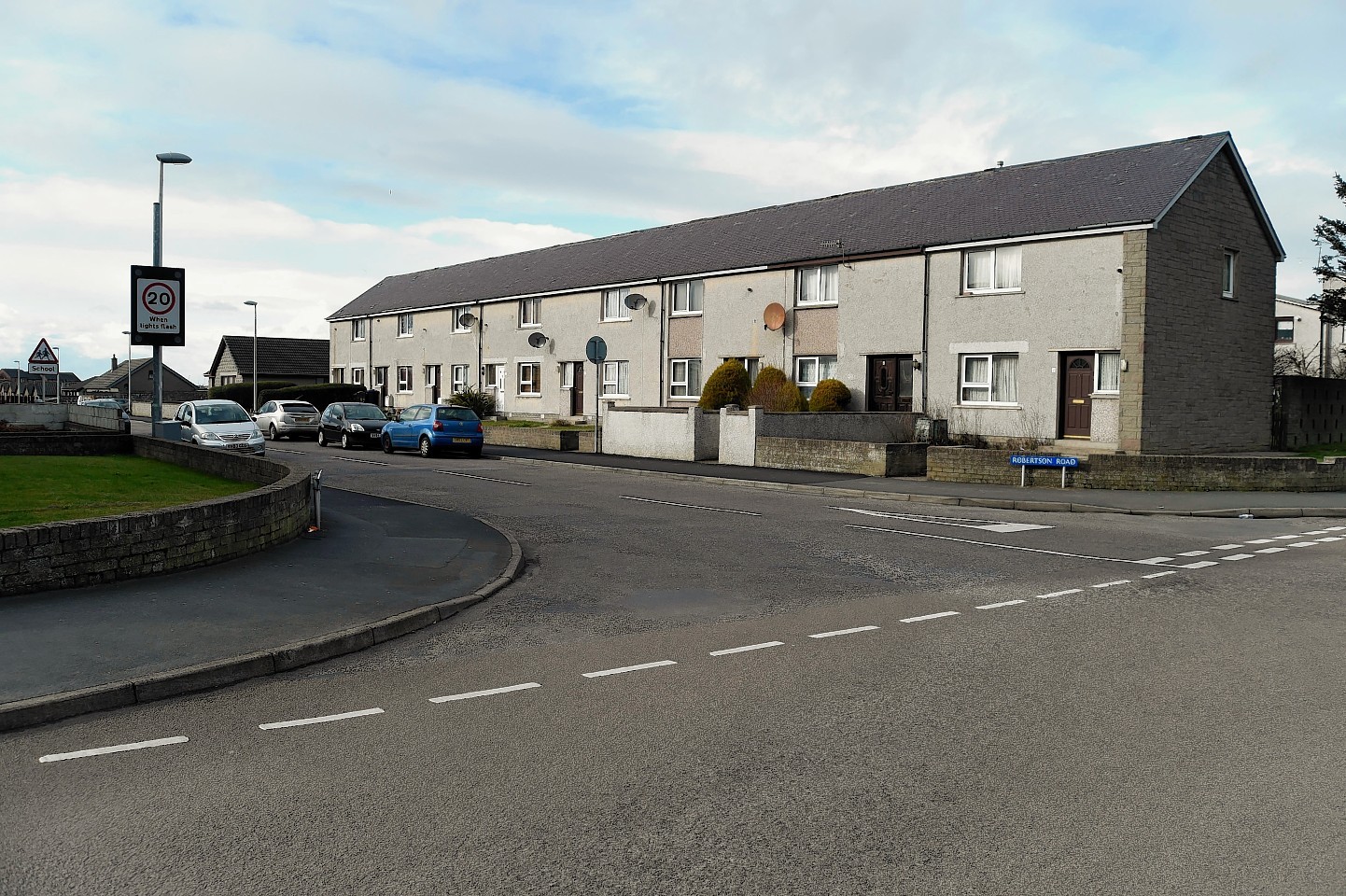 Police investigating the discovering of a body in Fraserburgh at the weekend are no closer to identifying the deceased man.
A passerby made the grim discovery in a lane near Lochpots Primary School on Sunday night.
After dialling 999 local labourer Marc Hornal made a desperate attempt to revive the man, believed to have been in his 60s or 70s, but to no avail.
There are not thought to be any suspicious circumstances, although the death is being treated as unexplained.
Last night – more than 24 hours after the body was discovered – police admitted they were no closer to solving the mystery and renewed their appeal for information.
A spokeswoman said: "Inquiries are ongoing into the discovery of a deceased man in the Robertson Road area of Fraserburgh on March 1.
"If anyone has any information that may be helpful to the investigation they should call us on 101."
Detective Inspector Kevin Goldie said the man was wearing white trainers, black tracksuit bottoms, a grey fleece top and a light-coloured hat when he was found.
Last night Fraserburgh councillor Brian Topping urged the community to come forward with any information which could help the investigation.
Mr Topping, chairman of the local safety group, said: "As a local councillor I'm very saddened to hear of the death and my thoughts go out to his relatives.
"I'd really encourage the whole community to think about anything they may have seen – perhaps his movements on the night – that may help identify this man, no matter how insignificant the information may seem."
Mr Hornal said he first thought the man was drunk when he found him slumped over a recycling box but quickly realised he was not breathing.
The 32-year-old called the emergency services and administered CPR, but the man was declared dead at the scene.
The man's body was discovered in a lane near Lochpotts Primary School.
Although police cordoned off the area near the lane the school, which has more than 200 pupils, was open as usual on Monday.