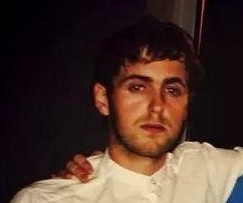 The family of missing Fraserburgh man Shaun Ritchie have renewed their pleas for information – exactly six months after the 20-year-old vanished.
Mr Ritchie was last seen in the remote Greenburn area north-west of Strichen following a Halloween night out on October 31. He was reported missing by friends two days later.
The ensuing search has grown to become one of the biggest operations in Police Scotland history.
Specialist search teams have combed more than eight square miles of challenging terrain as well as 13 miles of ditches.
Last night Shaun's father Charlie Reid – who is offering a £5,000 reward for any information which helps police find his son – said the family were desperate for news.
Mr Reid said: "If anyone does have any information then I hope they come forward with it, I just want my son found so that he may find peace and so that all of his family both on his mother's side and my side can also begin our healing process."
Mr Reid spoke of his anguish and the "horrific" rumours about Shaun's disappearance which have plagued the family.
He continued: "I will not comment on hearsay and suspicion, I can only comment on facts and unfortunately there do not seem to be too many of those.
"I have heard all of the rumours and I try to ignore them as best as I can. Some of them are just horrific and when I have my young daughters hearing them at school too then I just have to tell myself and my daughters to ignore them because they are just stories made up by people who do not know the truth.
"I am not interested in finger pointing and blame, I just want to find Shaun. But I will never rest until Shaun is found, that I can promise. I will do whatever it takes to find him."
Yesterday Mr Reid marked the six months since his son was last seen by launching a new social media campaign to raise awareness and help his family find closure.
Within hours, thousands of people had joined the Find Shaun Ritchie Facebook page, sharing photos of the 20-year-old and renewing appeals for information.
Police Scotland Inspector Stewart Drummond said there had been no evidence to suggest Mr Ritchie had been the victim of a crime.
He said: "The searches carried out to locate Shaun have been extensive and also challenging due to the difficult terrain.
"Items of Shaun's clothing were recovered as part of the early stages of the inquiry which would have placed him in the Greenburn area. If Shaun has walked on from this area, as appears to be the case, we have no indication of the direction he has taken, which compounds further searches due to the size of terrain already searched."
Early on in the investigation there was speculation that Mr Ritchie may have developed hypothermia and become disorientated.
Detectives worked with NHS Scotland to understand how someone suffering from acute hypothermia might react and concluded it was possible that Mr Ritchie removed his own clothes as a result of becoming too cold.
Inspector Drummond continued: "We have interviewed a number of people, including those who were with Shaun on the night he was last seen. Although we will always keen an open mind as to the circumstances, there is no evidence to date which would indicate that Shaun has been a victim of any crime.
"We understand this is a difficult time for Shaun's family who just want answers and not knowing where he is or what has happened to him is beyond frustration for them."
Earlier this month the Press and Journal revealed someone dialled the emergency services and asked for help on the night Mr Ritchie vanished.
Shaun Ritchie's mum Carol-Ann said the call was one of two made from a property close to where the 20-year-old was last seen.
In the first conversation, a man asked for police to come to a farm in the Greenburn area, north-west of Strichen.
Shortly afterwards operators were contacted again and told officers were no longer needed.
Two days later, Mr Ritchie was reported missing.
The search so far
Police have revealed the investigation into Shaun Ritchie's disappearance has been on of the largest co-ordinated missing person searches carried out in Scottish history.
Divisional officers have been assisted by the Police Scotland Grampian Mountain Rescue Team as well as mountain rescue specialists from Aberdeen, Tayside and RAF Kinloss.
The 20-year-old was last seen in marshy farmland near Strichen and search teams scouring the treacherous area were also supported by divers and a police helicopter.
More than 200 trained officers and 27 dogs have been deployed to find Shaun, as well as hundreds of local volunteers who turned out in the days following his disappearance.
As wintry weather set in back in December, investigators were forced to suspend daily searches but work has continued on an 'intelligence-led' basis.
This has involved discussions with forensic soil expert Professor Lorna Dawson and her team from the James Hutton Insitute.
Police Scotland has also been in contact with experts from the National Crime Agency (NCA).
Yesterday a spokesman for the NCA said: "We offer expert support. We work in a supporting function to investigations, providing expertise including profiling assistance."
The NCA also holds a comprehensive database of missing persons and cold cases.
Earlier this month search teams returned to Greenburn as weather conditions improved and water levels receded, however the hunts have so far yielded nothing.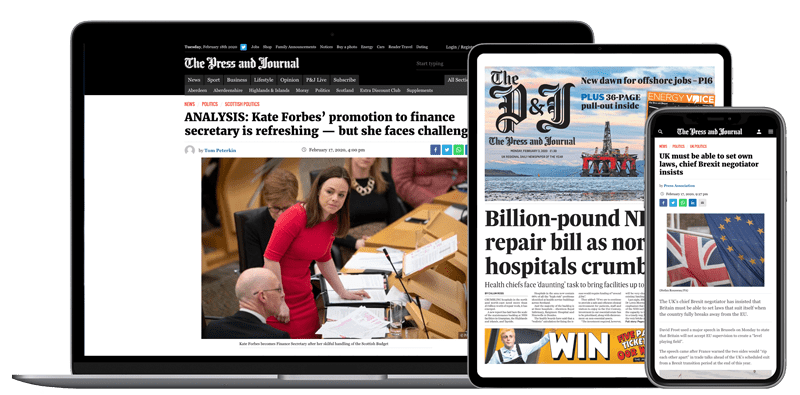 Help support quality local journalism … become a digital subscriber to The Press and Journal
For as little as £5.99 a month you can access all of our content, including Premium articles.
Subscribe