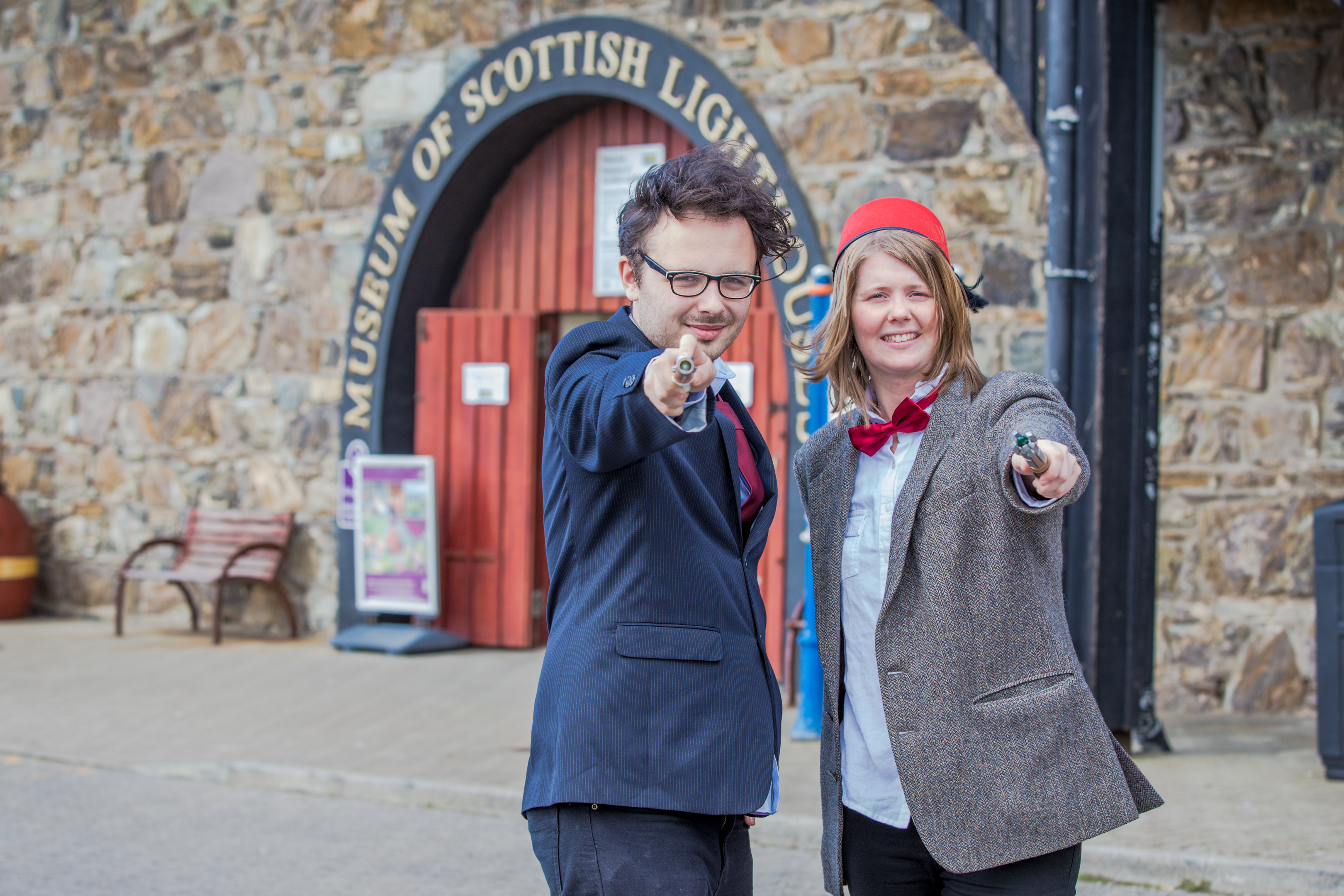 North-east time travellers visited Fraserburgh Lighthouse to celebrate science fiction icon Dr Who.
The event, which drew in Whovians from across Banff and Buchan, was organised as part of Scotland's Festival of Museums.
Visitors were invited to dress up as their favourite characters and get their photograph taken alongside a real Dalek from the 1970s era of the show.
And the event was so successful, staff at the lighthouse are now planning to host a series of themed events to bring in even more visitors.
Lynda McGuigan, museum manager, said: "I was at a meeting over at the Grampian Transport Museum and the Dalek was in the collections building there. On my way driving back, I thought it would be great if we could have the Dalek here."
Activities with the space invader included crafts for youngsters and a rolling presentation offering facts on the good doctor.
"And at the lighthouse, you're going back in time to 1978 – just a year after automation happened," she added.
"We were really busy – we had twice the numbers we normally have on a Saturday. People really enjoyed it."
Gordon Pittendrigh, who offered his services as a Dr Who for the weekend, praised the team for coming up with new ways of attracting visitors.
"I turned up as a punter, but ended up entertaining the kids," he said. "I think it's really good they're doing something different with the lighthouse."
Ms McGuigan, who only joined the team at the museum in December, added: "It's the first event we've done, so we've learned a lot about how things run in this building, and there's plans afoot to do more unusual things."
Visitors were also encouraged to travel back in time inside Kinnaird Head lighthouse, to meet a lighthouse keeper and discover what daily life was like in the live-saving structure in the 1970s.