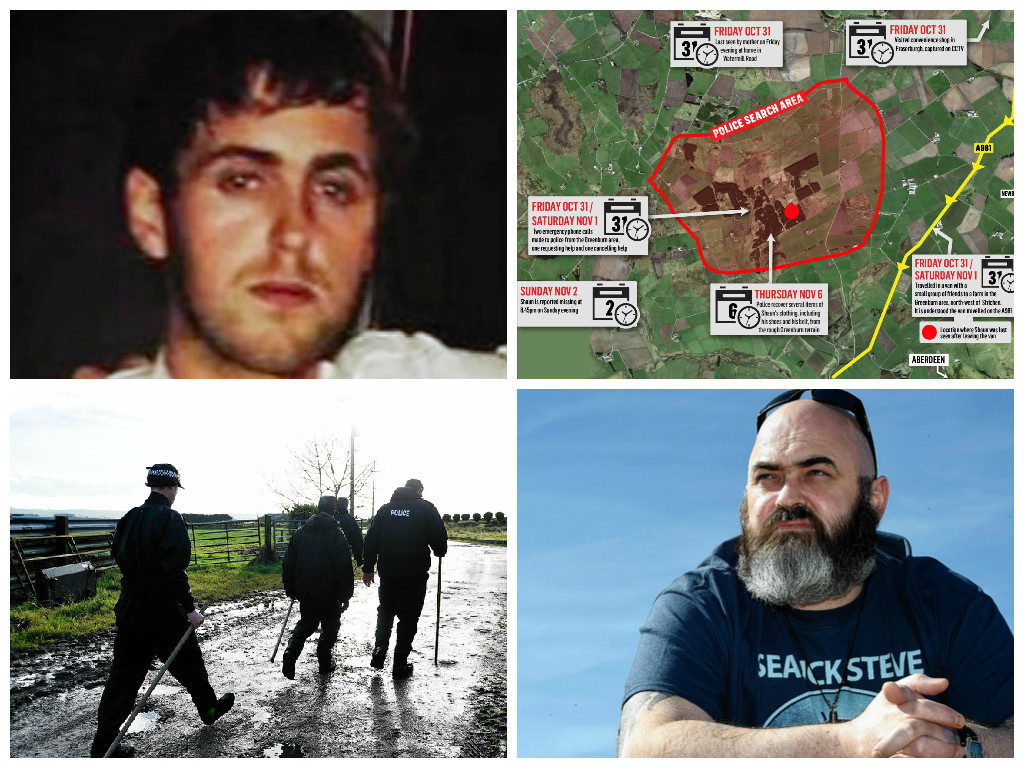 A specialist dog called in by the family of missing Shaun Ritchie has drawn a blank in a search for his body.
Mr Ritchie's father, Charlie Reid, enlisted the help of Glasgow group K9 Search and Recovery and its human remains detection dog, Barra at the weekend.
However, the springer spaniel failed to find any trace of the 21-year-old from Fraserburgh, who was last seen at a farm near Strichen on a night out with friends on October 31 last year.
Mr Ritchie's parents have already joined police teams, family members and friends to conduct sweeps of the area where items of clothing – a belt, trainers and hooded top – were recovered in the days following his disappearance.
Last night, Mr Reid, who has also offered a £5,000 reward for any information that leads to the recovery of his son, thanked the K9 team for giving up their time to help.
"I got in contact with them and they helped as volunteers," he said.
"It wasn't in conjunction with the police, it was just something I did off my own back. We gave it a shot, but we didn't find anything.
"It's tough going up there, even the dog was exhausted going through the peat bogs and trees in the heat. It's soul destroying, really."
The search comes just weeks after Mr Ritchie's mother, Carol-Ann Roy, announced she wanted a fresh team of police officers on the case.
Admitting she now believes her son to be dead, she said she had lost faith with current search efforts involving search and rescue helicopters and dive teams.
A spokesman for the police said officers were continuing to liaise with Mr Ritchie's family and that evidence so far suggested there was no foul play involved in his disappearance.
"This has been one of the largest ever search operations carried out by Police Scotland and there is no evidence of any criminality," he said.
Police are appealling for anyone with information to contact Police Scotland on 101.