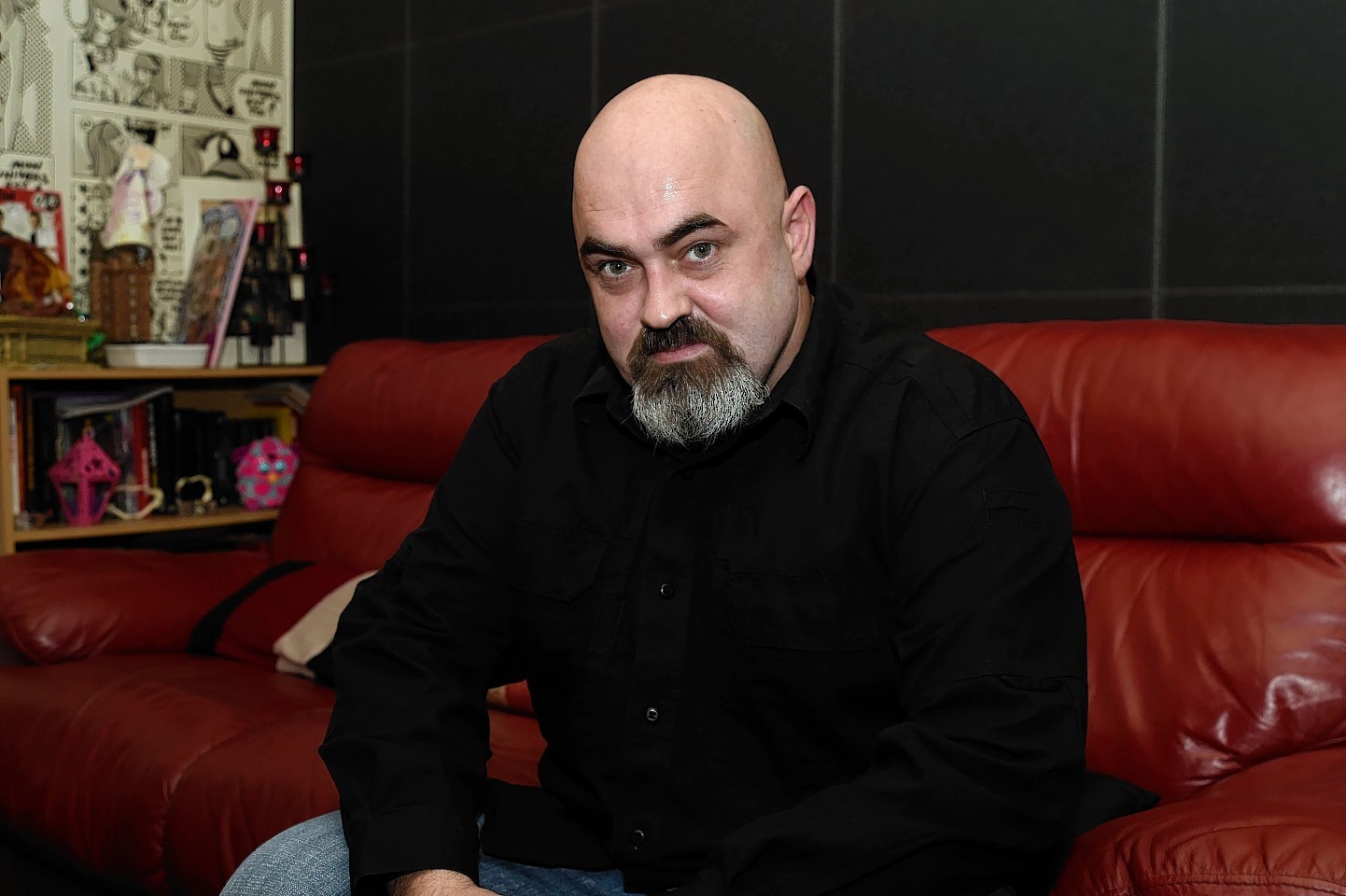 The shattered dad of a missing north-east man has pleaded with psychics to leave him in peace so he can concentrate on trying to find his son.
Shaun Ritchie, went missing last year following a Halloween night out with friends near the Buchan village of Strichen.
Despite extensive efforts by police, friends and family, who have scoured the area since October 31, there has been no trace of the 21-year-old from Fraserburgh.
Shaun's father, Charlie Reid, has since offered a £5,000 reward for any information that leads to his son's recovery.
But last night the 41-year-old revealed he had been plagued by people claiming to be psychics – and called on them to stop adding to his misery.
Mr Reid said he had been forced to ban one individual from a Facebook page set up to spread the word about his son's disappearance after they refused to stop pestering him.
"The person in question claims to be a psychic and has been harassing myself via private messages, even after I told them that I don't believe in that sort of thing," he said.
"I don't know what they think they can gain through this behaviour as they just magnify the emotional pain that I feel.
"I was warned that offering a reward would bring the lunatics out of the woodwork."
Last night Mr Reid told the Press and Journal the claims were hurtful and unhelpful.
"I'm not going to decry anyone's beliefs, but I would just like people to respect mine as well," he said.
"It's not helpful. If anyone has got any information there is an e-mail address they can send it to, but it has to be solid information."
Mr Reid's plea comes just days after he enlisted the help of Glasgow's K9 Search and Recovery Scotland team to retrace farmland in the area where Shaun was last known to have been.
The volunteers used a specialist human remains dog to search, but failed to uncover any new clues.
"These guys give up their spare time to help people all over the country and they don't need these distractions," Mr Reid said.
Shaun's mother has previously revealed she made contact with psychics in an attempt to find out what happened to her son.
Carol-Ann Roy was told by one that Shaun was "in the area" as search teams waded through bog-laden Greenburn, and that they would have found him if they had searched more thoroughly.
Ms Roy, who has two other children, said: "He's my first-born – the child that made me a mum – and I can't let go, it's too hard."
Police have said repeatedly that there is no evidence to suggest any criminal activity surrounding Mr Ritchie's disappearance.
And Fraserburgh-based Inspector Stuart Drummond has said speculation is "unhelpful" to the investigation.
"This has been one of the largest ever search operations carried out by Police Scotland and there is no evidence of any criminality. Police continue to appeal for anyone with information to contact Police Scotland on 101," said a spokesman.
The charity Missing People has encouraged anyone with information on Shaun to call its helpline on 116 000.