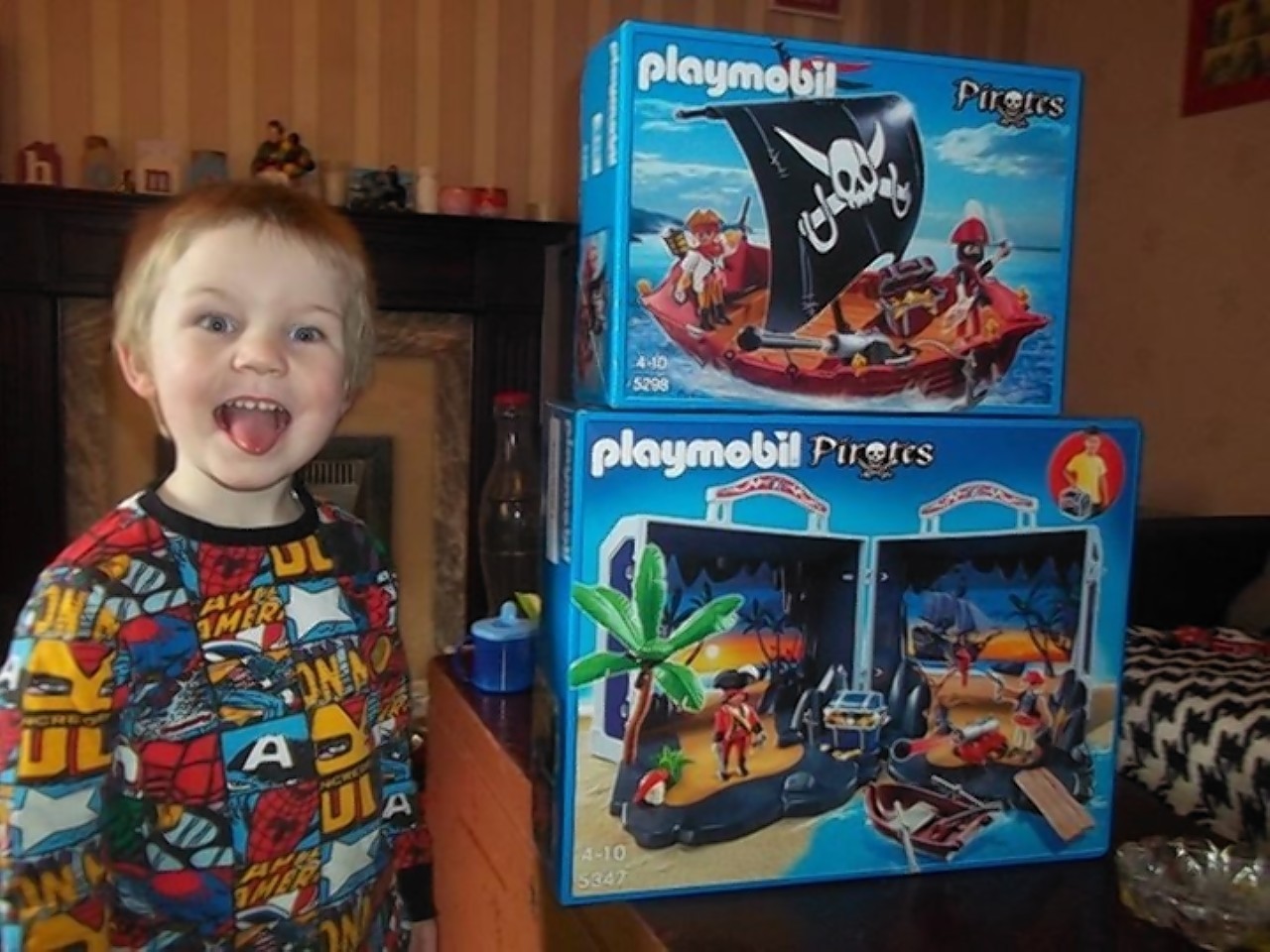 A cruel thief snatched toys from a sick toddler – just days before his return to hospital in England for the latest in a gruelling series of treatments.
Sharon Mitchell bought the Playmobil figures for her three-year-old son, Leon Gough, to help take his mind off his next round of medical appointments.
The Fraserburgh tot suffers from a rare defect to his skull and had major surgery to relieve pressure on his brain when he was just months-old.
Little Liam is back in Birmingham this week for a series of tests and meetings with specialists and speech therapists.
However, the brave youngster has had to set off on the daunting trip without his precious toys – after they were stolen from his pram while his family ate lunch in the cafe of Fraserburgh's Tesco store.
Last night Ms Mitchell hit out at the thief who had left her son broken-hearted.
She said Liam had been in tears since the play figures were swiped – and urged the culprit to return them to the supermarket so the family could collect them on their return.
Ms Mitchell, 44, said: "Leon keeps asking where his surprises are and crying about it.
"The bag they were in looked a bit like a handbag, so I reckon someone must have thought there was a purse inside and then been quite disappointed with what they got."
She went on: "I understand how people can get into desperate situations. In this case I would tell them to see this as a point in their life where they should realise that they need to seek help.
"If your situation is so bad that in your search for ready cash you accidentally steal from a poorly child, then you have to change.
"If that doesn't spur you on, then maybe there's no hope for you."
Leon was born with saggital craniosynostosis – a rare defect that means his skull grows irregularly.
The condition cause headaches and difficulties with breathing and hearing, and the toddler will continue to suffer until he hits his teens and his body stops growing as a teenager.
It is feared he may need further operations before then and the family hope to know more after their visit to Birmingham this week.
Ms Mitchell said her son had recently developed a new complication and they were anxious to find out what that might mean for his future.
She said: "In the last few weeks he has developed a stutter which could mean he has raised inter-cranial pressure again or it could be that he just knows what he wants to say but doesn't have the words yet.
"But, as you can imagine, nobody wants to take that chance of leaving it to wait and see."
She urged the toy thief to do the decent thing and return the playthings, so her son can have something to look forward to after this week's ordeal is over.
And she added: "I can't get angry about it. I'm saving my energy for what may be ahead"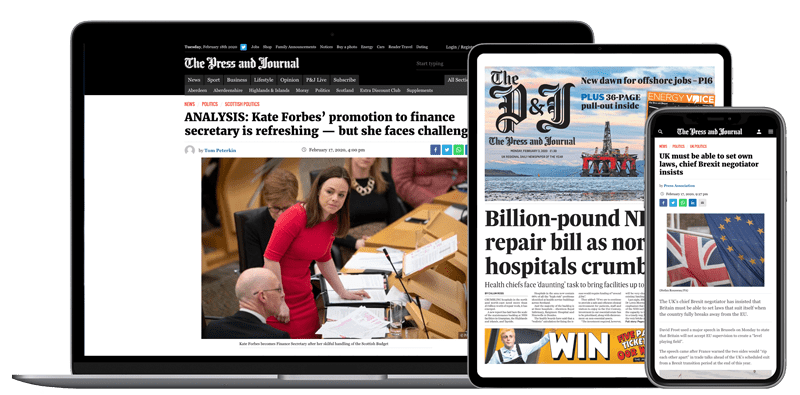 Help support quality local journalism … become a digital subscriber to The Press and Journal
For as little as £5.99 a month you can access all of our content, including Premium articles.
Subscribe