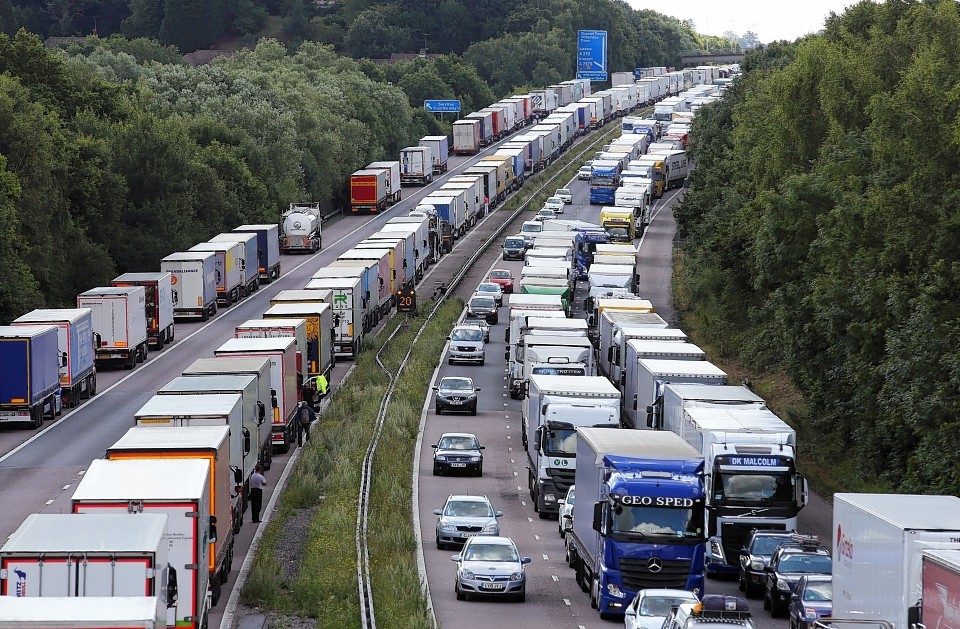 A north-east fishing port already facing a massive jobs blow could be left a "ghost town" if the Channel Tunnel crisis is not ended.
Scottish Seafood Association chiefs fear for the future of the vital industry in Fraserburgh
as firms continued to battle to deliver orders to their continental customers.
The town is already reeling from the loss of hundreds of jobs at the Young's factory in Watermill Road.
But seafood association chairman Will Clark said the looming redundancies there would be "small fry" compared with the potentially devastating impact on the wider industry of the Calais chaos.
The port was rocked last month when Young's unveiled plans to shut its plant after losing a £100million salmon contract with supermarket Sainsbury's.
It has since drawn-up plans to save 250 of the 900 jobs at the factory.
Mr Clark said: "If action isn't taken soon, the area could see huge losses in custom, which will turn the harbour into a series of empty garages.
"Excuse the pun, but what is happening at Young's will look like small fry if something isn't done."
John Cox, the association's chief executive, added that although his sympathies were with the hundreds of staff at Young's Seafood, it was vital to look at the port as a whole.
"The Young's situation is a catastrophe, but the focus cannot just be on that – it is about the wider seafood industry.
"We need a more holistic approach. The Calais situation is having a direct impact on processors and customers.
"They have a choice to make, if they can't rely on the continuity of supply they have an option to go elsewhere.
"We have factual evidence that many of our processors have lost significant orders already because of the delays.
"Processors standing at the quayside will not be there – they will just slowly disappear."
Last night, the assistant harbour master at Fraserburgh, George Stephen, said that although the current situation was not sustainable, he was confident the port would bounce back.
He said: "I'm always concerned about the loss of jobs, but I'm hoping that it will eventually sort itself out.
It won't last forever, and we've had bad spells before, but we always seem to get by. It's not ideal, but we'll live."
Because of the ongoing migrant crisis at the Calais to Dover crossing – the main route for deliveries of fish and seafood from the north and north-east to Europe – lorries are being stacked on the M20 motorway, meaning their precious but perishable cargoes are at risk.
Earlier this week, the Scottish Government welcomed the UK Government's plans to trial a "quick-to-market" route for trade vehicles caught in the delays.
Rural Affairs Secretary Richard Lochhead said: "While it is by no means a solution to the wider and ongoing complex situation in Calais, it will be welcomed by Scottish seafood exporters who have seen orders plummet by up to 80% in some categories in recent weeks."
Scotland exported seafood worth £461million to Europe last year.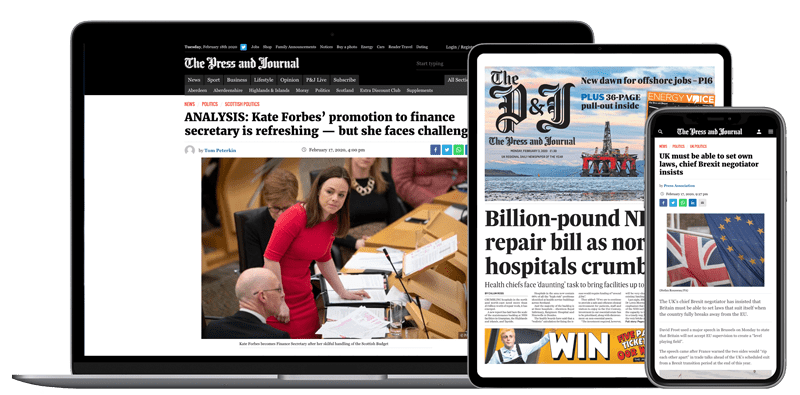 Help support quality local journalism … become a digital subscriber to The Press and Journal
For as little as £5.99 a month you can access all of our content, including Premium articles.
Subscribe