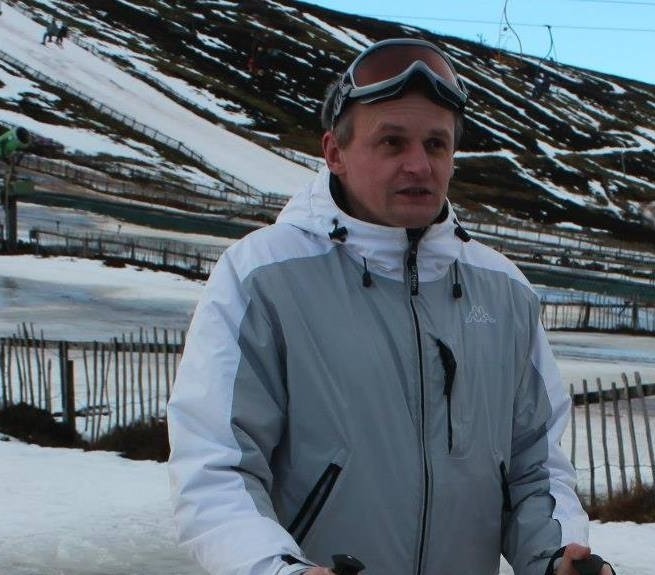 A lorry driver killed when two trucks crashed head-on has been described as "amazing" father who loved his job.
Rimas Kuskys and Farquhar Kennedy both died in the horrific smash on the A90 Aberdeen-Fraserburgh road.
Mr Kuskys, a driver for Peterhead-based offshore equipment supplier Asco, had been heading towards the city when the accident happened just north of Balmedie at the Hatterseat junction.
The 43-year-old and Mr Kennedy, who was driving a Warburtons bread lorry, were both pronounced dead at the scene.
Mr Kennedy, 54, is believed to have lived in Aberdeen.
There was nobody at his home last night, and it is understood his distraught partner is being consoled by her family.
Meanwhile, Mr Kuskys's wife Rasa said she did not know how she would be able to move on after the tragedy.
The couple – who celebrated their 12th wedding anniversary on Saturday – moved to Fraserburgh from Lithuania 11 years ago and had been enjoying family life in the north-east.
"He was a good man and an amazing dad," Mrs Kuskys said.
"He enjoyed his job and only passed his lorry driving licence in February. He always wanted a higher qualification and loved working in Aberdeen."
Mr Kuskys started working in a local fish factory before taking up a career as a truck driver.
He met his wife 15 years ago and had two daughters, 11-year-old Viktorija and eight-year-old Aurelija.
"We had planned to do so much together in the future," his wife said.
"Our oldest daughter plays basketball and he booked a holiday next month to teach her.
"He had a lot of friends and a lot of Lithuanian and Scottish people have offered their support. I'll remember a lot of good things about him – he was a good father.
"I don't know what to do."
Craig Lennox, Asco's Europe chief executive, also paid tribute last night, and described Mr Kuskys as a "valued employee" who would be missed.
He said: "Our thoughts are with our colleague's family at this time and we are doing all we can to support them.
"We send our condolences to the family of the other driver who also lost his life. We are working with the relevant authorities to assist investigations.
'We were all shocked and saddened to hear about the tragic death of our colleague.
"He was a valued employee and will be greatly missed.
"Colleagues from across our organisation and the wider business community have been sending their condolences and all our thoughts are with his family.
"Our priority is to provide them with all the support we can and to respect their privacy at this difficult time."
Emergency services were called to the scene of the accident, which also involved a car, around 1.20pm on Monday.
A woman driving a white Vauxhall Mokka, which appeared to have collided with the back of the Asco lorry escaped with minor injuries and was taken to Aberdeen Royal Infirmary.
The road was closed until about midnight as police carried out an investigation, and tried to piece-together what had caused the crash.
Last night police urged anyone with information, or who witnessed the incident, to contact them.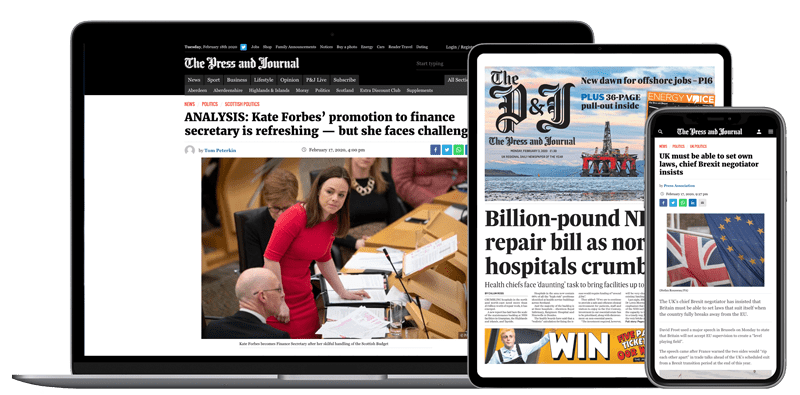 Help support quality local journalism … become a digital subscriber to The Press and Journal
For as little as £5.99 a month you can access all of our content, including Premium articles.
Subscribe