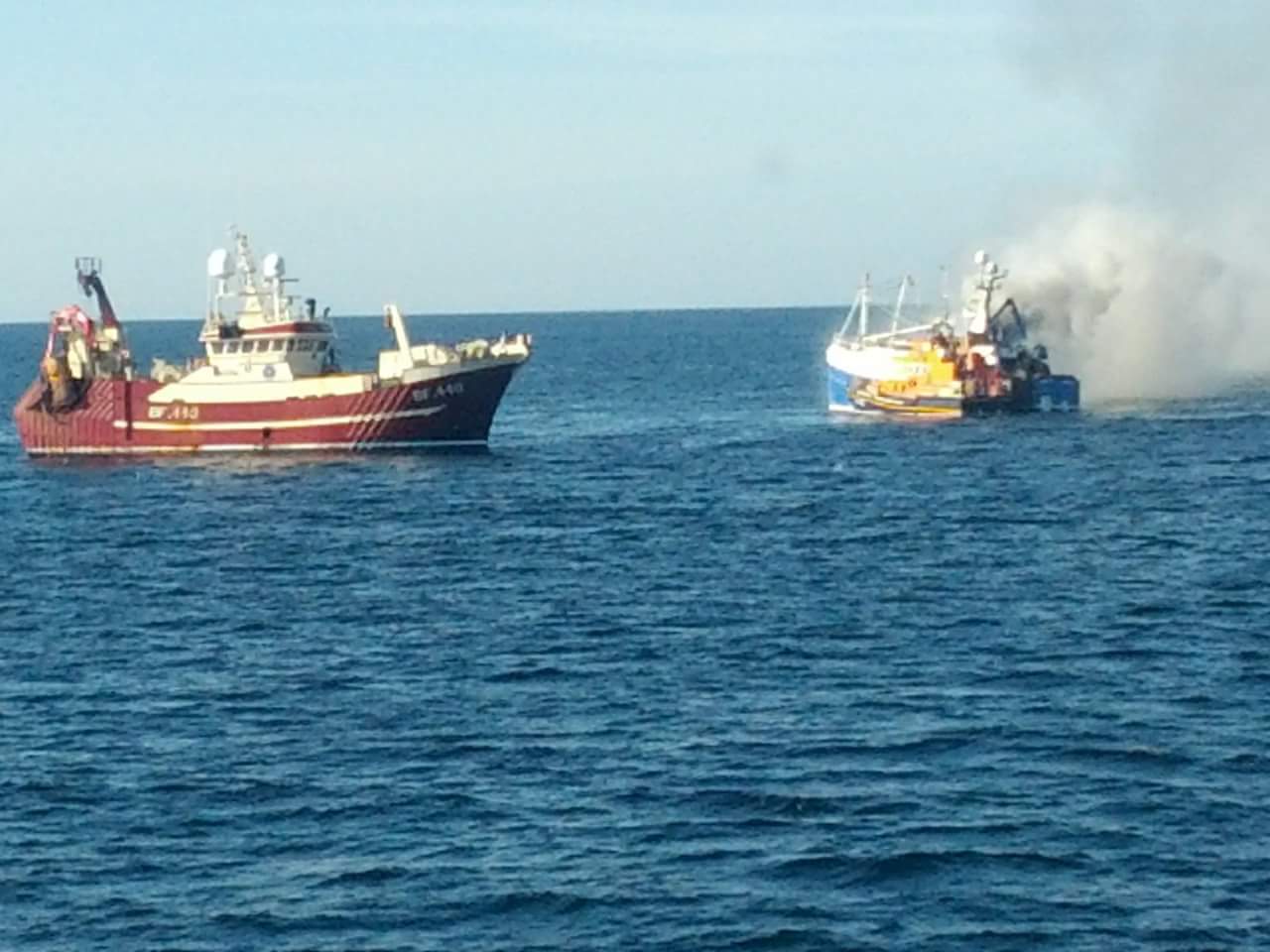 A lifeboat crew feared a burning trawler would explode as they tried to douse a fierce fire on board the vessel.
All five men on the Fraserburgh-registered Karinya managed to scramble into a liferaft after a blaze broke out as it worked in the North Sea.
The town's lifeboat was sent to the scene 40 miles from the port and the crew tried to spray water on to the twin-rig prawn trawler as thick, black smoke billowed from its wheelhouse.
The alarm was raised around 1pm on Sunday and the Karinya sank about eight hours later.
Its crew had been taken on board the trawler Pleiades which had been nearby and picked up their mayday call.
An Inverness-based search and rescue helicopter was also sent to the scene.
Last night, Fraserburgh lifeboat coxswain Victor Sutherland said: "I've never seen something like that at sea before.
"It was quite daunting and it's just your worst nightmare if you're aboard a boat – there's nowhere to go and there's a risk of sinking your boat even if you are able to extinguish the flames.
Mr Sutherland added that the Karinya's crew did the right abandoning ship when they did.
He said gas canisters on the vessel could have blown up at any time.
He said: "It's a sad sight to see a boat getting lost like that, but the main thing is that they all made it back safe.
"The crew did the right thing in abandoning, we even had to stand clear.
There were gas bottles aboard and there was a potential for an explosion."
The lifeboat returned to Fraserburgh harbour around 10.40pm on Sunday and the Pleiades was also back in the port preparing for another fishing trip.
The skipper of the Karinya was not available to comment yesterday.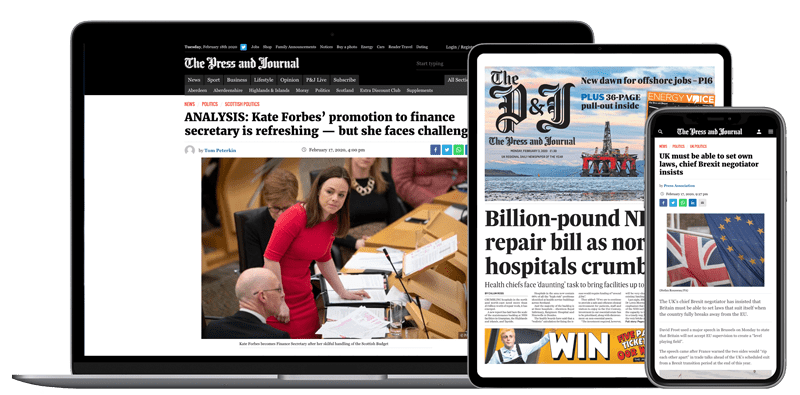 Help support quality local journalism … become a digital subscriber to The Press and Journal
For as little as £5.99 a month you can access all of our content, including Premium articles.
Subscribe