A search organised by a psychic medium to find missing man Shaun Ritchie has been cancelled – due to unforeseen circumstances.
Luton-based psychic Nikki Trott contacted Shaun's family in Fraserburgh and offered to lead the search after claiming she had been shown pictures connecting the missing man to where he is buried.
Dozens of people had volunteered to help with the weekend search, including a number of divers from across the country, as well as members of the local community who have been touched by the story.
But organisers have now announced the operation has been scrapped.
In a statement on social media, organisers said: "Firstly we would like to thank everyone who was willing to offer us their time and expertise.
"However due to unforeseen circumstances there will be no search taking place this weekend – please disregard any previous arrangements."
The announcement comes only days after Ms Trott called for volunteers to aid her search.
She previously said: "Everyone will be wearing gloves during the search just in case they find anything. If anything is found, we are going to mark it and everyone will walk away from that area until the police turn up.
"It is going to be a long day and a cold day. We're setting out to get to the site for 8.30am and we're going to be there until it gets dark."
The fresh attempt to scour the north-east for clues to the 21-year-old's whereabouts comes a year on from his Halloween disappearance.
Shaun was last seen by friends in woodland near a farm in the Strichen area of Aberdeenshire.
He was reported missing two days later and police launched what has become one of the largest search operations in Scottish police history.
Items of clothing belonging to Shaun were recovered from an area of marshland near where he was last seen but officers still do not know what happened to him.
Detective Chief Inspector Matt Mackay, who is leading the investigation, has said there was no evidence to suggest criminality.
He said: "The investigation remains open. Shaun's family have experienced a living nightmare since his disappearance and we all want to bring closure to the family."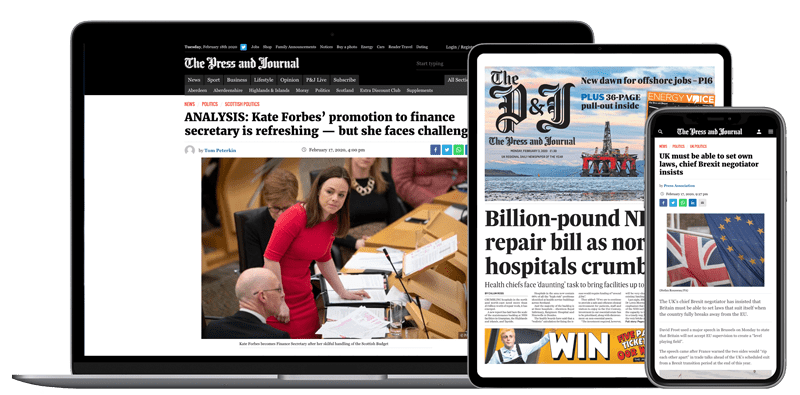 Help support quality local journalism … become a digital subscriber to The Press and Journal
For as little as £5.99 a month you can access all of our content, including Premium articles.
Subscribe