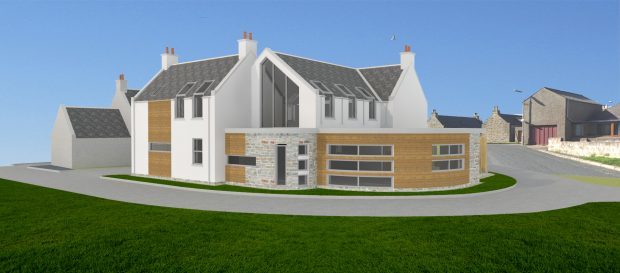 A north-east community will be made to wait until the New Year before a decision is made on whether or not a family will be allowed to convert a local eyesore into a home.
New Deer firm Baxter Design wants to convert an abandoned house in Cairnbulg's Shore Street into a modern home for a family of five.
Craig Fyvie, a planner with Baxter Design, said his client was originally from the area and wanted to raise their children in the fishing village.
"My client has two children currently and another on the way," he said.
"My client was born in the area and wants to move back to raise their children."
But the firm was grilled by planners who believe the design of the four-bedroom house would not fit in with the village's conservation area.
Stephen Archer, the council's director of infrastructure services, said: "It is felt that the proposal in its current form does not reflect the design, scale and character of the traditional small fisher houses in the area which define the character of the conservation area."
A total of 23 letters of representation from members of the community, however, were submitted to the authority in support of the family's bid to convert the disused building.
The empty property has been left vacant for about 30 years and was last night branded an "eyesore" by local leader Charles Buchan.
The Cairnbulg councillor was successful in encouraging fellow members of the Banff and Buchan area committee to visit the site before deciding on whether or not to approve the replacement home.
"The area in question is just stunning from the point of view of the conservation area," he added.
"But the feeling in the village is that they're fed up of this eye-sore."
Troup councillor Hamish Partridge was defeated in his motion to approve the application outright.
"Housing has to be fit for purpose for modern life," he said.
"I feel it has no detrimental impact on the special conservation area."
Councillors will visit Shore Street in January before making a final decision on the project at the next area committee meeting.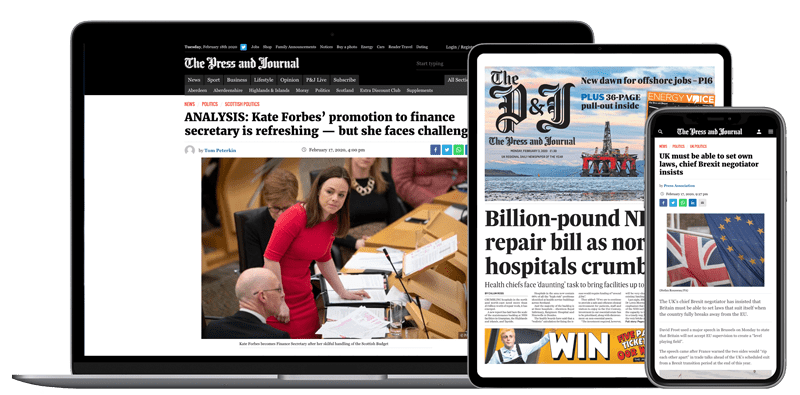 Help support quality local journalism … become a digital subscriber to The Press and Journal
For as little as £5.99 a month you can access all of our content, including Premium articles.
Subscribe