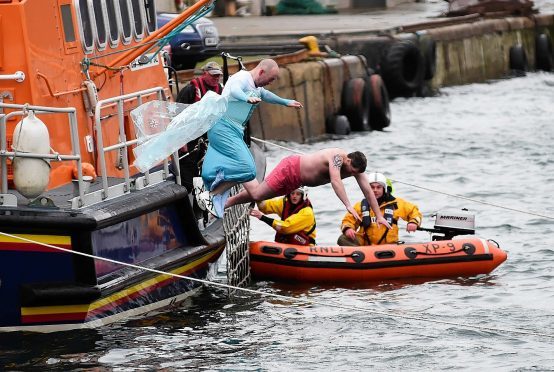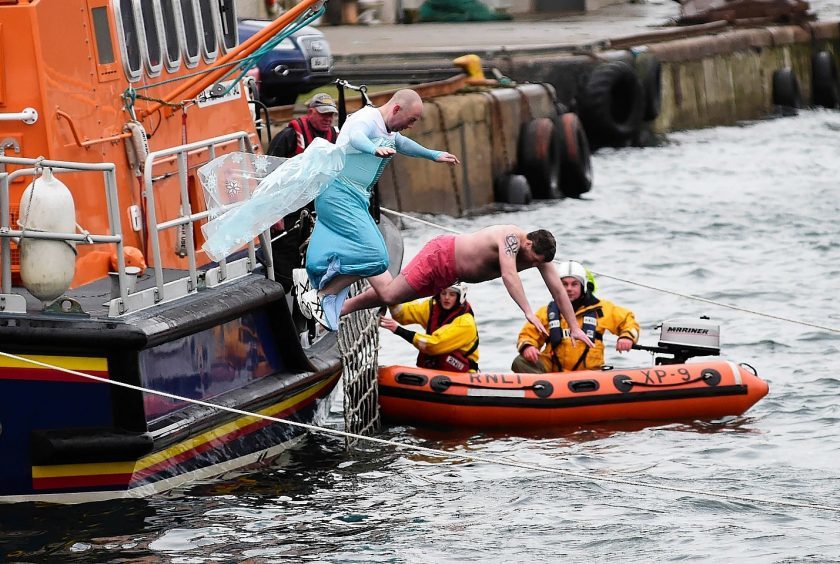 More than 20 people braved the freezing waters of Fraserburgh's harbour on Boxing Day to raise money for their local lifeboat crew.
Fraserburgh Lifeboat's annual swim has been a fixture in the local calendar since 2007 and helps cover the costs of life-saving work at sea.
This year, 23 people signed up and made the plunge to raise cash.
Last night, a spokesman for the lifeboat said volunteers were still working out the total amount raised from the sponsored swim, but that almost £500 had been collected on the day.
Throughout the event, volunteers with stuffed collection buckets mingled with chilly crowds on the harbour's quay.
A spokesman for the lifeboat said: "We will have a tally for the sponsors in due course.
"A massive well done to the 23 swimmers who took the plunge today in a water temperature of 6°C, and a big thank you to all the folk who came down to cheer the swimmers on."
Elsewhere, swimmers in Aberdeen have been made to wait for their own Boxing Day swim after sea conditions were branded too dangerous.
Hundreds of costume-clad dippers were expected to flock to Aberdeen's beach on Saturday to take the plunge in an annual event organised by volunteer group Aberdeen Lions.
But festivities had to be cancelled with the North Sea proving to be too rough.
Coordinator Chris Southworth said cancelling the event was the "sensible thing" to do.
He said: "We saw the rough state of the sea, the onshore wind, and we felt that it was unsafe
"There was too much of a risk, particularly with the strong wind, of hypothermia. I've been involved for 16 years and it's the first time it's been cancelled in that time."
The event's official cancellation, however, did not deter several swimmers showing up in to make the best of the morning.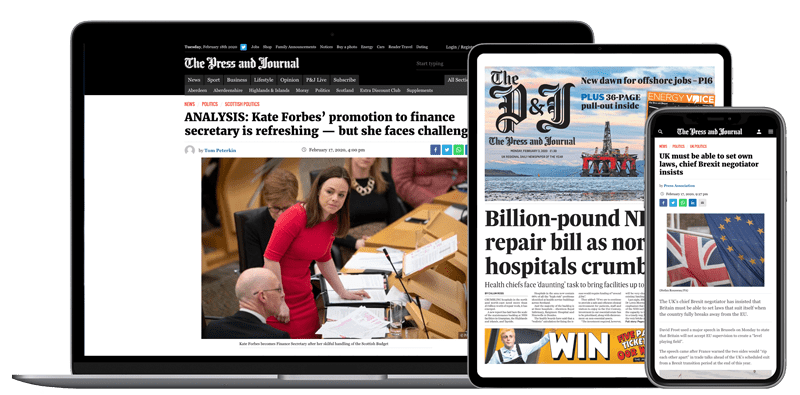 Help support quality local journalism … become a digital subscriber to The Press and Journal
For as little as £5.99 a month you can access all of our content, including Premium articles.
Subscribe