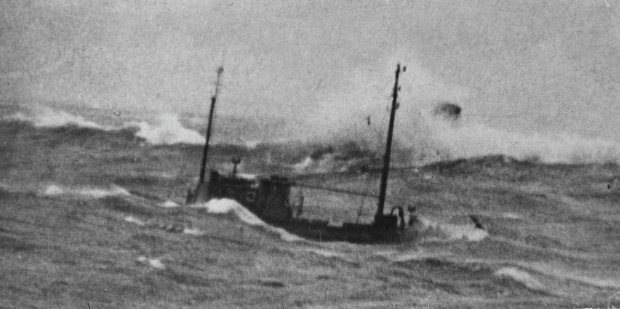 A north-east lifeboat station has marked the 46th anniversary of a tragic tragedy that killed five men at sea.
Fraserburgh's The Duchess of Kent lifeboat set off in a fierce storm to help a Danish fishing boat, the Opal, in January 21, 1970.
But it was hit by a huge wave en-route and overturned 58km off the coast of the port.
Of the six men on board, only one survived.
John Stephen, 45, and his team – engineer Fred Kirkness, 56, James Buchan, 29, William Hadden, 34, and James Slessor Buchan, 48 – were all lost at sea.
The only survivor was second engineer John Jackson Buchan.
At a poignant ceremony to mark almost 50 years since their crew mates' tragic deaths, Fraserburgh Lifeboat's current crew placed a wreath on the station's memorial statue and took a few moments to reflect on the devastation caused to so many that fateful night.
Coxswain Victor Sutherland said it was important that the town never forgot the sacrifices crews have made to save lives at sea.
"It's in the history of the town," he said.
"It's probably fresh in a lot of peoples' memories – five men lost their lives. They were volunteers and it's the last thing you expect to happen when you're racing out, but it's a big part of our heritage. They will never be forgotten about.
"You can't really comprehend something like that happening in a community like Fraserburgh, and whether there's a lifeboat in the town or not, they will always be there. It's something we can't forget about because it's in our ethos – ordinary men doing their complete best to help a stranger at sea.
"Those five lads paid the ultimate sacrifice."
At a memorial ceremony in 2010, chaplain to the Fraserburgh lifeboat station, the Rev Peter Park, led a short dedication service to the men who died.
A wreath was then laid on the water.