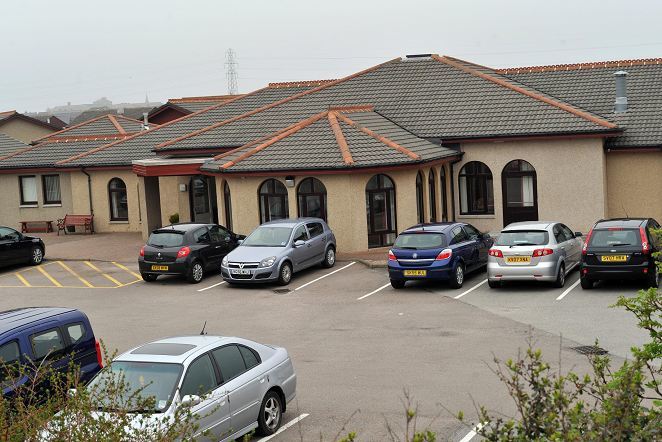 A north-east care worker who was accused of repeatedly lying to her boss about a resident falling out of bed has avoided a ban from the profession.
Barbara Milne, who was working as a care assistant at St Modans Care Home in Fraserburgh when the incident occurred in December 2014, failed to tell her manager anything had happened to the woman.
However, a Scottish Social Services Council conduct hearing has ruled that the home was "in a state of crisis" when the incident took place and that Ms Milne had neither "repeatedly failed" to tell her manager, nor "set out to deceive" her employers.
Following last month's hearing, the SSSC has issued Ms Milne with an official warning which will stay on her record for three years.
A senior staff member from the time of the incident gave evidence at the hearing but Ms Milne did not appear. Instead she submitted a signed statement.
The panel also concluded Ms Milne failed to activate the emergency buzzer when the resident fell, lifted the woman off the floor with a colleague in breach of guidelines, and failed to wear personal protective wear while dealing with residents in November 2014.
Despite the findings, the panel concluded that an official warning and not a formal dismissal was a suitable sanction.
The conclusion of the panel stated: "A warning was appropriate and sufficient. A warning would adequately protect the public or the wider public interest.
"The misconduct found was serious, but it was not at the highest end of the spectrum.
"The misconduct constituted a departure from the relevant professional standards set out in the Code of Practice for Social Service Workers. Service users were exposed to risk of harm.
"It is not conduct the sub-committee would ever wish to see repeated."
Ms Milne can appeal the warning.
Last night, a Meallmore spokesperson said: "The individual in question was suspended for failing to follow company policy on the treatment of residents.
"An internal investigation was conducted and, following this, the individual was dismissed from her role in December 2014 and was referred to the Scottish Social Services Council."