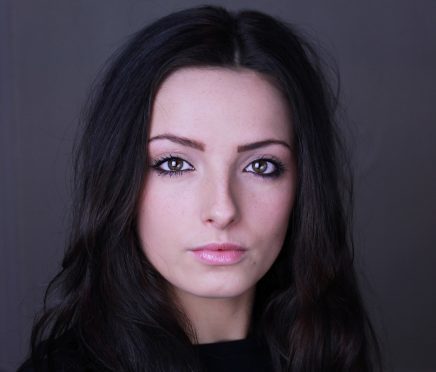 A north-east stage star is encouraging other aspiring performers to follow in her footsteps and audition for a prestigious academy.
Elly Jay, a former pupil of Fraserburgh Academy, graduated with a professional diploma in musical theatre from the MGA Academy of Performing Arts in Edinburgh.
Now in rehearsals for a musical show on a European cruise later this year, the 20-year-old has called on other north-east youngsters with a hankering for a stage career to grab an audition opportunity.
She said: "It's a fantastic job and an amazing opportunity. People pay a lot of money to go on cruise ships and you want to ensure that they have a great time. In Fraserburgh, everyone is coming up to me asking about my new job – it's very exciting.
"A lot of people think that dancing and prancing around is easy and a barrel of laughs, but, at The MGA Academy, you're in each morning and you're there to work hard to be the best you can be."
Miss Jay – who shortened her name from Jamieson – has dedicated her success to her biggest fan, granny Lorraine Robertson, as well as dad Johnny and mum Amanda, who passed away when Elly was just 14-years-old.
Last night Andrew Gowland, director of The MGA Academy, said: "Watching Elly develop into a successful actress, singer and dancer has been a continuous source of joy for me.
"Any budding actresses with similar ambitions to Elly can audition for a place at The MGA Academy on Sunday, March 13."
For more information on MGA Academy auditions, contact 0131 466 9392.