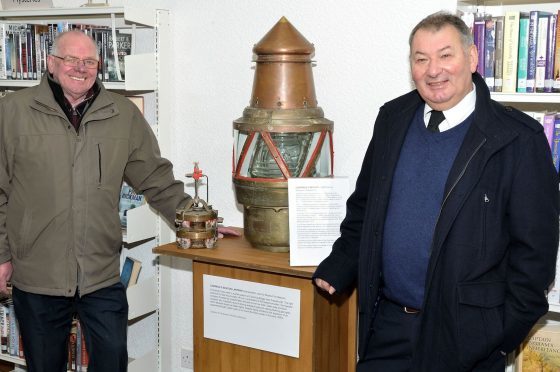 A historic beacon has been returned to its fishing community after more than a 30 year absence.
The beacon, which once shone over the Cairnbulg coast, has been on display in Fraserburgh's Museum of Scottish Lighthouses since the 1990s but has today been returned to its home village.
The loan, which was sought by local men David Buchan and George Ritchie, ends Cairnbulg community council's campaign to have the item brought back to the village.
Michael Strachan, collections manager at the Museum of Scottish Lighthouses, said the returned beacon was donated to the Kinnaird Head attraction following the death of its last attendant, Alexander Buchan.
"We are delighted to see the Cairnbulg beacon return to its home village where it can be enjoyed by all in the community, and serve as a reminder of their own Northern Lighthouse Board heritage," he added.
Mr Buchan was given the beacon when it was decommissioned and replaced in the 1980s by the Northern Lighthouse Board (NLB).
It was initially loaned to the museum but later donated upon his death.
The NLB installed the light in 1914 following Fraserburgh harbour commissioners raising safety fears about the number of wrecks hitting the reef at the Briggs.
It is hoped that the beacon will now attract more visitors to Cairbulg's library, where it is based.
The library will also begin to host more exhibitions of the village's past.
David Gammack, secretary for the village's community council, said: "David Buchan did a lot of work, working quite closely with Aberdeenshire Council's museum service, the library and the Lighthouse Board to get the light back.
"It was a back and forth for quite a bit of a time to get the light now successfully back and into the library. It's on display now and I think some wording will be going in along side it."
The museum itself is in the process of creating new displays following the discovery of over 500 images of old lighthouses across Scotland.
The 3D images, taken between 1901 and 1929, were purchased by the NLB after being discovered by Mr Strachan on Ebay.
The images, which he said provide a "unique insight" into the history of the NLB, will form a collection highlighting landings on Scottish lighthouses.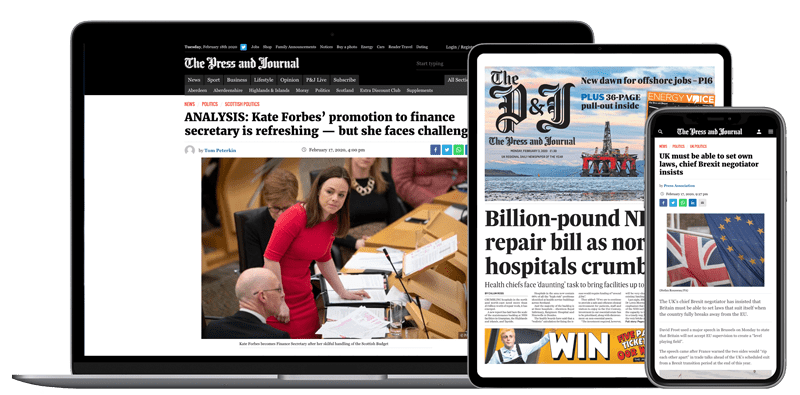 Help support quality local journalism … become a digital subscriber to The Press and Journal
For as little as £5.99 a month you can access all of our content, including Premium articles.
Subscribe