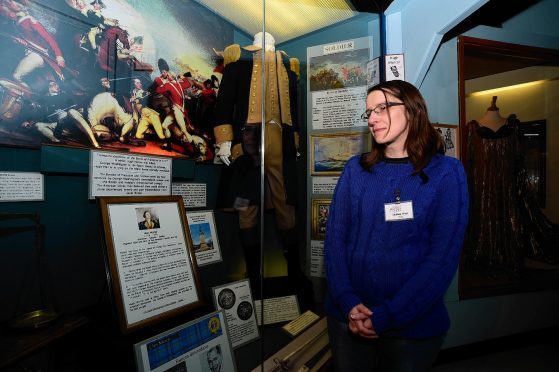 There are statues of him in the USA and an elementary school there bears his name – now a north-east general has been honoured with a new exhibition about role in the American War of Independence.
To mark the 290th anniversary of his birth at Pitsligo Manse near Rosehearty, the Fraserburgh Heritage Centre has opened a new display highlighting the life of Brigadier General Hugh Mercer.
Born in 1726, the soldier and physician was at the Battle of Culloden before escaping to America where he settled.
Mercer fought in the Seven Years War and served under George Washington during the American Revolution.
Local historians have known about Mercer's life for some time and now his story is to be told to the public.
Last night a spokesman for the centre said: "The Hugh Mercer display includes a replica 3rd Virginia Regiment officer's uniform as worn by General Mercer at the Battle of Princeton in 1777 where he was mortally wounded.
"A grant from Aberdeenshire Council has enabled the Heritage Society to commission this uniform."
Antique apothecary items, kindly on loan from Fraserburgh chemist, Robert Baird, are also on display representing Mercer's role as a prominent physician.
Volunteers from the centre are also working with Rosehearty Primary School to tell the tale of Mercer's formative years.
The spokesman added: "Through this project, Fraserburgh Heritage Society hope to be able to develop educational links with the Hugh Mercer Elementary School in Fredericksburg, Virginia."
The Fraserburgh Heritage Centre is in the town's Quarry Road and is open between 11am-4pm Monday to Saturday. The site opens 12pm-4pm on Sundays.