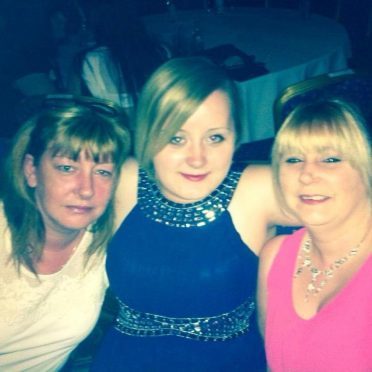 A heartbroken mum is gearing up for a charity run this weekend in a poignant tribute to her beloved daughter.
Christine Watt was just 25 when she died days before Christmas last year.
Now her mum Agnes is determined to dedicate the medal she gets for completing the Race for Life in Aberdeen on Sunday to the daughter she misses everyday.
Last night, the 48-year-old from Memsie, near Fraserburgh, said completing Cancer Research UK's annual 5K would "help other people like Christine stay alive".
"Christine meant everything to me," she said.
"She was the most caring girl you could ever meet. She loved Race for Life as it was a chance to help other people and make a difference. Christine was meant to be doing the Race for Life with me this year.
"She was too young to die and it's hard to believe she's gone."
Husband Brian, 53, and younger daughter Tamara, 21, can recall vividly when tests first revealed in March last year that
Christine had inflammatory breast cancer.
Christine had only passed her driving test and been accepted into the Robert Gordon University to study business a week earlier.
Mrs Watt said: "I was with Christine that afternoon when she was diagnosed with breast cancer.
"She later described it as news that would change her life forever. I think we all felt a bit like that."
She endured five rounds of chemotherapy and then radiotherapy as doctors battled to shrink the tumour.
But in September, the family was delivered a hammer blow.
The cancer had spread.
On December 8, Christine stopped all treatments and prepared for her last Christmas with her loved ones.
She died on December 15 with her mum by her side.
"She had bought me a beautiful trinket box with the word 'Mum' on it. It was her last Christmas gift to me and something I'll always treasure," Mrs Watt remembers.
Christine's mum, along with sister and close friends are now preparing to lace up their trainers to take part in the Race for Life, and have already raised more than £600 for Cancer Research UK.
The money they raise will allow the charity's doctors, nurses and scientists to advance research which is helping to save the lives of men, women and children across Scotland.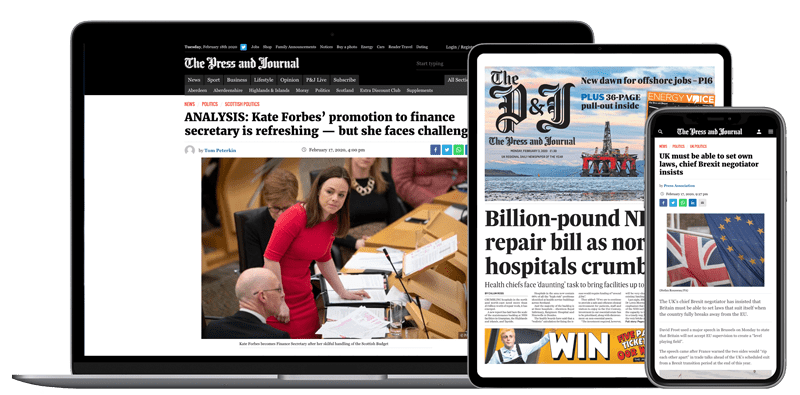 Help support quality local journalism … become a digital subscriber to The Press and Journal
For as little as £5.99 a month you can access all of our content, including Premium articles.
Subscribe