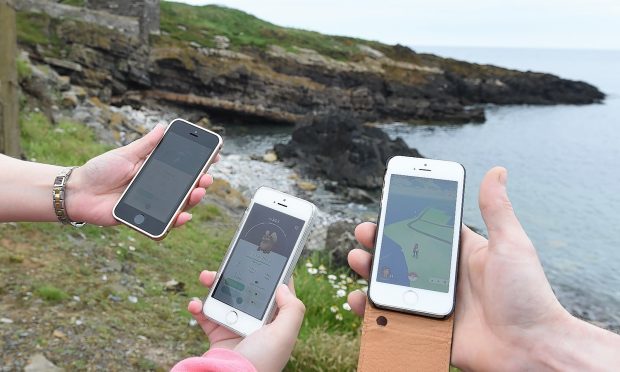 Pokemon Go fans are dicing with danger by playing the game beside cliffs at a north-east landmark.
The Kinnaird Head Lighthouse in Fraserburgh is named as a "gym" in the new mobile phone-based craze.
And scores of players have been making their way to the rocky outcrop – often in the dark.
Now the chairman of the port's community safety group fears youngsters – who have their noses buried in their handset – could miss signs of danger while catching monsters.
Last night, Brian Topping called for parents to be aware of where their children were playing and the risks they were taking.
The Fraserburgh councillor said: "I don't want to be a killjoy, because if it's getting them out of the house and away from their computers, then great.
"But there are potential dangers out there that people should be made aware of."
Within days of the game's release, a university student in Japan was taken to hospital after falling down a flight of stairs while playing.
And in the US, a 28-year-old crashed his car into a tree while trying to capture monsters in Alabama.
Councillor Topping added: "I think some shops are even going to now ban people from coming in and using their phones.
"But obviously, it's a new craze. If it keeps people amused then that's fine. As with anything else, though, people have got to be careful.
"It's a bit like people listening to their music, walking down the street with their headphones in and crossing the road unaware of what's going on around them.
"By all means, have fun with it, but be extra vigilant and be extra safe. Especially if youngsters have it, parents should be aware of the danger."
The game's legions of fans also recognise there are dangers associated with the app.
Fraserburgh man Andrew Henderson, 30, has been playing Pokemon Go since it officially launched in the UK, and is a regular visitor to Kinnaird Head as a result of its status as a gym.
"It's a good game," he said.
"But yes, I admit it can be dangerous while walking about – but only if you're not paying attention to your surroundings.
"I guess it's no more dangerous than people walking about while being glued to Facebook."
US based games developer Niantic created Pokemon Go for Nintendo.
A disclaimer on the firm's website advises users that playing the game is at their own risk.
"It is your responsibility to maintain such health, liability, hazard, personal injury, medical, life, and other insurance policies as you deem reasonably necessary for any injuries that you may incur while using the services," it adds.
The Museum of Scottish Lighthouses manages the ground at Kinnaird Head.
Yesterday, the museum's manager, Lynda McGuigan, said she was unaware of any accidents happening so far but urged youngsters to be careful.
Land at the lighthouse crumbled into the sea in 2013 and has only recently been reopened to the public.
She added: "More people are definitely coming up here and we've been engaging with them.
"It's great that they're coming round the site, and they're certainly becoming familiar with the lighthouse, whereas before it wasn't on their radar.
"But we are having to say to them to watch out for visitors. And I saw today some were by the foghorn, down near the shoreline. I would only hope that everybody would stay safe while on-site and not do anything dangerous."
What is Pokemon Go?
Pokemon Go was made available for mobile phones in the UK earlier this month – and has soared to the top of the download charts for both iPhones and Android devices.
It is the latest iteration of the Pokemon franchise, which Japanese games company Nintendo first launched 20 years ago.
The game involves players searching for "wild" Pokemon – tiny creatures which roam the streets and battle each other at local landmarks dubbed "gyms".
In 2000, at the height of the original Pokemon craze, a Fraserburgh primary school had to plead with parents to stop letting their children bring collectibles to the playground.
At the time, senior staff South Park Primary described the game as causing "chaos" amid a spate of arguments about characters' rarity or toys going missing.
Meanwhile, town-centre traders are reaping the benefit of the new craze.
Ian Dyga, whose family has been selling Pokemon goods for the past two decades from their newsagent in Fraserburgh's Broad Street, said the game had been bringing more people into the town centre and into brick-and-mortar shops.
He said: "A lot more kids have been interested in the collectible card game again, which I started selling 20 years ago.
"And there's been more people down the road in general – in any town or city I'm sure you'll see that.
"You can wander the streets and you'll see young and old people playing the game, getting on and chatting. It's bringing a lot of folk together who wouldn't have normally spoken."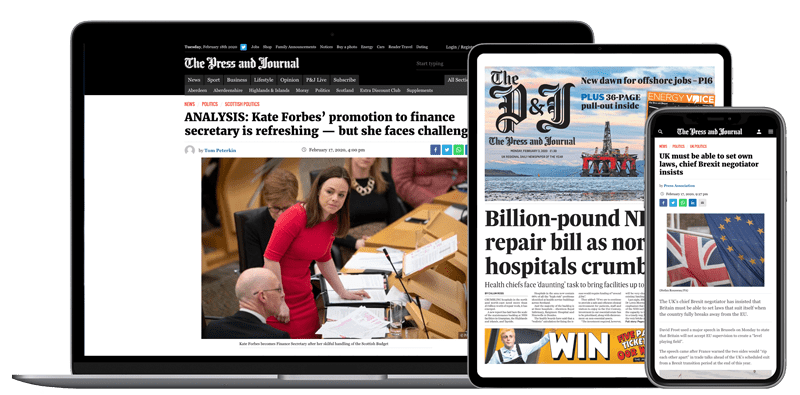 Help support quality local journalism … become a digital subscriber to The Press and Journal
For as little as £5.99 a month you can access all of our content, including Premium articles.
Subscribe