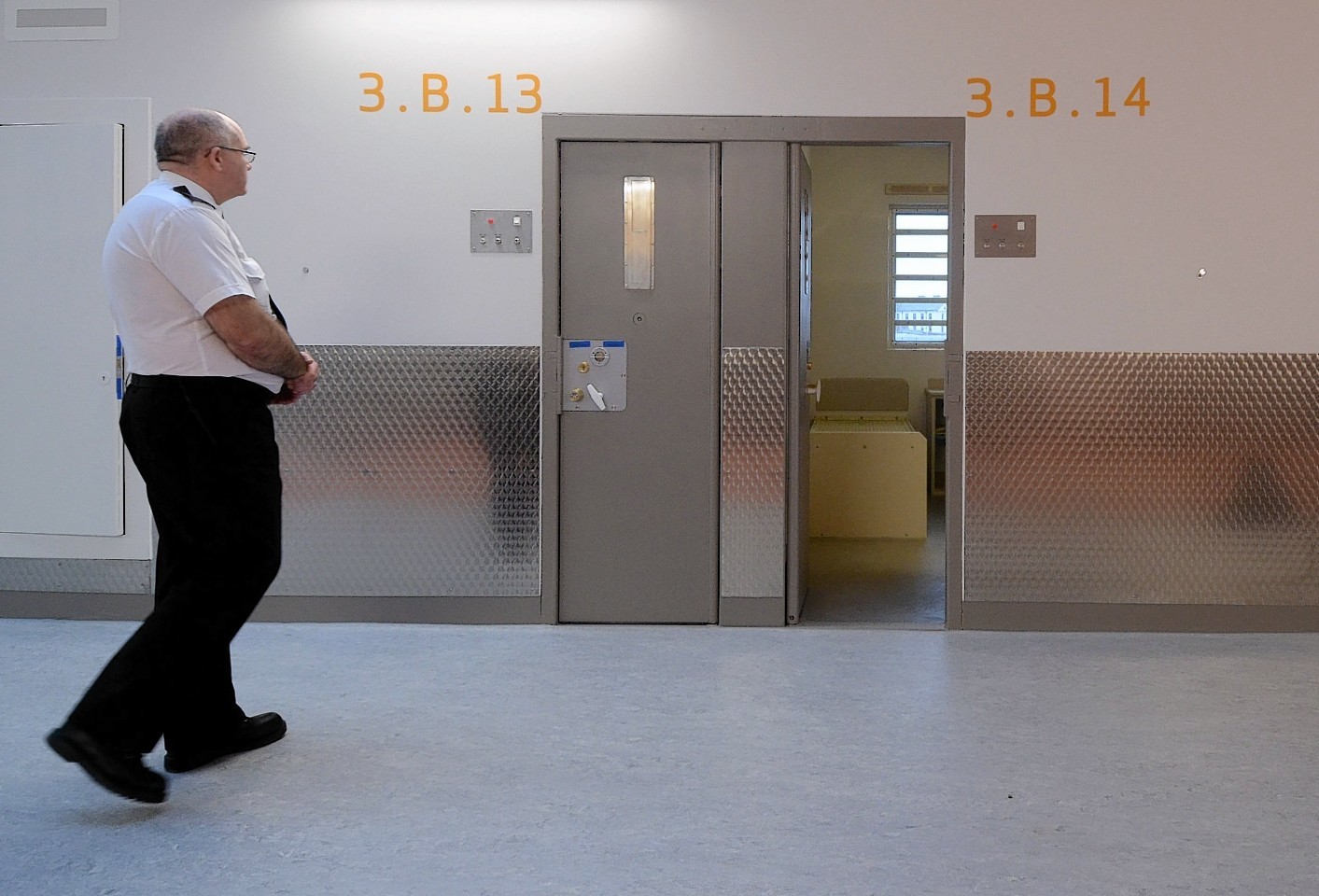 The number of attempted suicides at a north-east superjail has been branded a "cause for concern".
Eight people have attempted to take their lives since HMP Grampian opened in March 2014.
The figures, which were made available through a freedom of information request to the Scottish Prison Service, have now led to calls for more to be done to make sure families do not suffer further.
Since opening, the jail – which replaced Peterhead's Victorian-era facility – has been plagued with problems.
A 14-hour disturbance broke out just a month after it opened its doors and resulted in many prisoners – including young offenders – being moved to other prisons across the country.
The prison has yet to return any young offenders to the north-east.
North East MSP Lewis Macdonald has now called for action to be taken at the facility.
Last night, he said: "These figures are clearly a cause for concern.
"HMP Grampian has not had to look for problems since it was opened, and my one wish is that ministers had listened to those who called for the new prison to be built in Aberdeen, closer to most prisoners' families and friends, rather than an hour away in Peterhead.
"More must be done to ensure that other families don't suffer bereavement through suicide. It is vital that prison authorities provide active support for prisoners from health and social care professionals to reduce the risk of suicide as far as possible."
James Jopling, executive director for Samaritans Scotland, said "no one" should be made to suffer alone.
"That's why Samaritans operates a listening scheme that trains and supports prisoners to provide emotional support to their fellow inmates," he added.
A spokesman for the SPS said staff were proactive in attempting to prevent self-harm.
He said: "Obviously, one suicide attempt is one too many. But for some people being in prison is a life-changing experience that may lead them to feelings about themselves that are extremely negative. What staff try and do is work proactively with prisoners to manage them out of such feelings."
Anyone feeling low or needing to talk can call Samaritans for free, 24 hours a day, on 116 123 or e-mail jo@samaritans.org or call Breathing Space on 0800 838587.