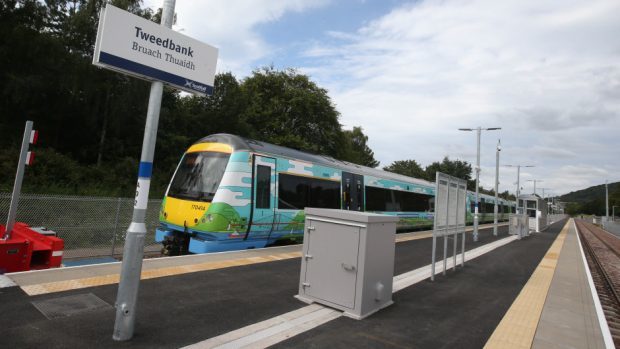 A national transport charity has called on the Scottish Government to protect the former Buchan railway line and cut the bill of reinstating the route by tens of millions of pounds.
Transform Scotland, the sustainable transport alliance, has responded to a government transport consultation and proposed special protection for former branch railways, which were closed after the controversial Beeching Report.
The Buchan line, which connected Peterhead and Fraserburgh to Aberdeen via Ellon, has been closed for more than 50 years and there have been myriad calls for it to be reopened.
The ports are the two towns furthest from the national rail network.
But now, Transform Scotland has supported the calls and argued that protecting the disused line – which is currently a popular walking route – could reduce the cost of reintroducing the railway to the north-east by tens of millions of pounds.
Research has shown around 40% of the £294million investment in successfully reopening the Borders Railway was the consequence of failing to keep former infrastructure.
Transform Scotland's Paul Tetlaw said: "The trackbed had been sold off in a piecemeal manner, and structures and parts of the route had been lost.
"Clearly it added much to the cost of the project by having to buy back land, compensate property owners, create new sections of route and build new structures.
"Since the Beeching-era closures more than 50 years ago, society and settlement patterns have changed out of all recognition – people travel much more and the demand for travel into cities has greatly increased."
Mr Tetlaw added that Aberdeen was "quite possibly unique in Europe" in that, for a city of its size, it had only one railway line approaching from the south and one from the north.
He said: "Similar European cities would most likely enjoy extensive rail networks – probably electrified – supplemented by some form of metro or tram."
Last night, a spokesman for Transport Scotland responded to Transform Scotland's proposals.
He said: "Transport Scotland is willing to consider proposals for new services and stations where there is clear evidence of benefits, subject to affordability and a suitable business case being identified."
The spokesman added that the government's rail investment plans beyond 2019 will be based on wide consultation.
Regional transport body, Nestrans, is currently investigating how much it would cost to bring back the railway to Buchan.