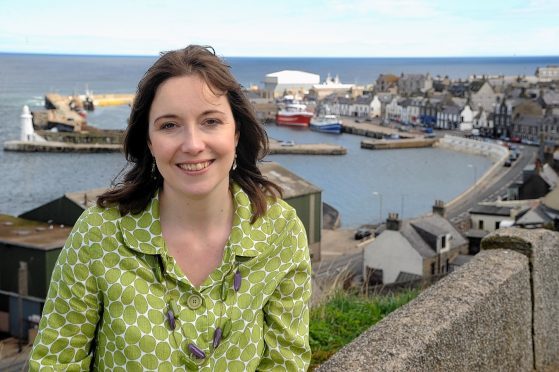 The SNP candidate for the Banff and Buchan Westminster seat has warned that a "hard Brexit" will jeopardise the future of fishing in the north-east.
Eilidh Whiteford is standing for re-election in the constituency she won in 2010.
Mrs Whiteford was speaking after leading trawlermen and industry workers met in Peterhead to discuss the future of fishing and Europe.
Prominent local skipper Jimmy Buchan has said European fishermen will be watching the Brexit negotiations with interest as they rely on access to UK waters.
He added: "In their eyes, we're in a strong position. But we need access to the market."
And now Mrs Whiteford has echoed his call for access to the market.
She said: "Jimmy Buchan is quite right when he says that the fishing industry needs access to the single market. Most of our fish goes for export, over 70% of it to EU countries.
"Over the last few years we've seen a degree of confidence return to the north-east industry that has been lacking for many years. We should not put that in jeopardy."
She said ensuring catchers and processors have continued access to the market is "essential" but that a hard Brexit threatened that future.
She added: "The UK has admitted fishing won't be a high priority for them in the negotiations, and there are already indications that talks are going badly. All the signs are there that the industry is set to be sold out once again, just as it was in 1973."
Her comments came after Conservative general election candidate for Banff and Buchan, David Duguid, said the UK is entering crucial negotiations on its future relationship with the EU.
He added: "We need to ensure that the interests of our coastal communities are represented."