Former First Minister Alex Salmond has come under fire for a history of "broken promises" on transport investment after pledging to bring the railway back to Buchan
Yesterday the Press and Journal revealed that Mr Salmond and the SNP will campaign to reopen the branch line to Peterhead and Fraserburgh if re-elected.
But now Conservative opponents have questioned whether the nationalists can deliver, citing a decade old pledge to dual the A90 between Ellon and Peterhead.
In a 2006 interview, then Banff and Buchan MP Mr Salmond said an SNP government would start the project within 100 days.
But the 14-mile route, used by thousands of vehicles every day, remains a congested single-carriageway road.
Now Mr Salmond's rival for the Gordon seat, Tory councillor Colin Clark, has condemned the pledge.
"This is embarrassing for the former first minister, who has clearly failed to deliver on his pledge to the people of the north-east a decade ago," Mr Clark said.
"Alex Salmond was a vocal critic of the previous Labour-Lib Dem administration at Holyrood when he rightly criticised a lack of action on this key trunk road.
"However, when he had the power to do something about it, by his own measure, he did not deliver.
"Given these kind of broken promises from the SNP, many people in the north-east are now ready for a change."
But the SNP heavyweight has shrugged off the accusations as "nonsense".
"This brass-necked Tory criticism does nothing to distract from the achievements of the SNP in the north-east of Scotland," Mr Salmond said last night. "They peddled the same nonsense during the last election and were rebuffed.
He said that in 30 years representing the north-east he has fought for infrastructure for the region, initially in opposition to Conservative, Labour and Liberal administrations then from Bute House.
"Now after ten years of SNP Government we can see the AWPR take shape before our eyes – perhaps the greatest road investment in Scottish history – with the route to Ellon prioritised.
"However, we are only on the road to reaching the full potential of our vision."
Campaign group Transform Scotland has welcomed proposals to reinstate the line.
Spokesman Paul Tetlaw said improved transport links would keep Aberdeen "vibrant".
Mr Salmond and Mr Clark also face Liberal Democrat candidate David Evans and Labour's Kirsten Muat in the race for Gordon.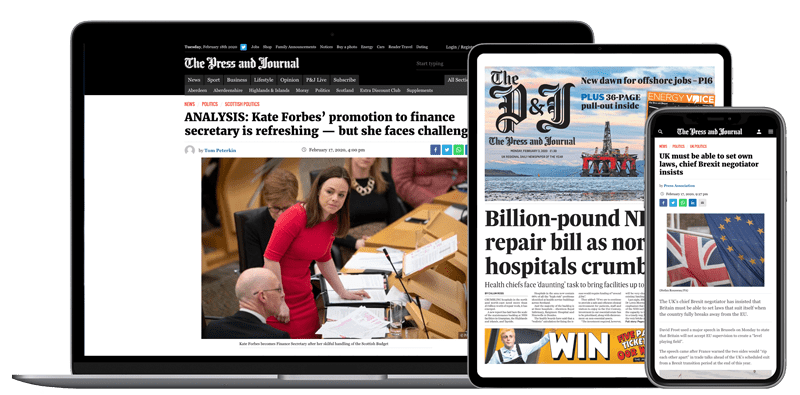 Help support quality local journalism … become a digital subscriber to The Press and Journal
For as little as £5.99 a month you can access all of our content, including Premium articles.
Subscribe