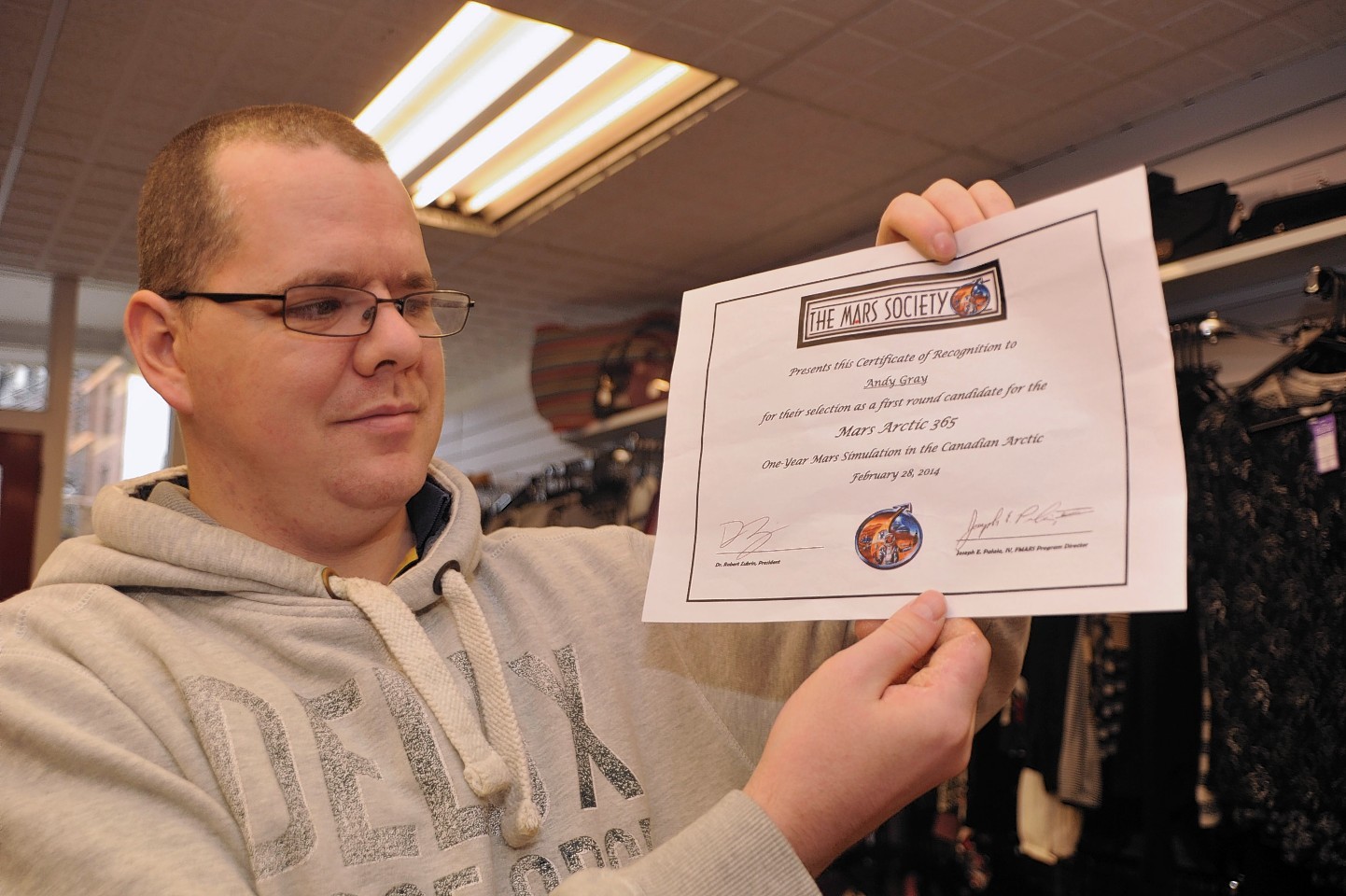 A north-east man will have to wait to hear if he has made the cut for a simulated mission to Mars.
Andy Gray, 36, an engineer from Peterhead, has been shortlisted for the project, run by the Mars Society.
However, he will have to wait a little longer to see if he is one of 18 semi-finalists who will go forward to battle it out for a place on the project.
Mr Gray, one of only three Britons to make the shortlist, said he wanted to make his family proud.
He said: "I have three HNDs in various types of engineering but I've been struggling to find work and thought this would be something really good on my CV.
"I applied last summer and I'm delighted to have made it this far – some people might think I'm mad, but I really want to go.
"My family are chuffed for me and I want to make my daughter proud."
The chosen 18 will spend time in the desert in Utah, USA before the final six are selected to go to the Arctic.
It had been hoped the final six would go to the Arctic this year after a swift selection process.
Robert Zubrin, president, the Mars Society, said: "Due to a delay in firming up the funding we expect that the 18 semi-finalists will be selected this summer.
"In lieu of travelling to the Arctic this August, we will arrange for the three teams of six to spend a two week rotation at the Mars Desert Research Station (MDRS) near Hanksville, Utah this autumn or winter in order to select the final crew."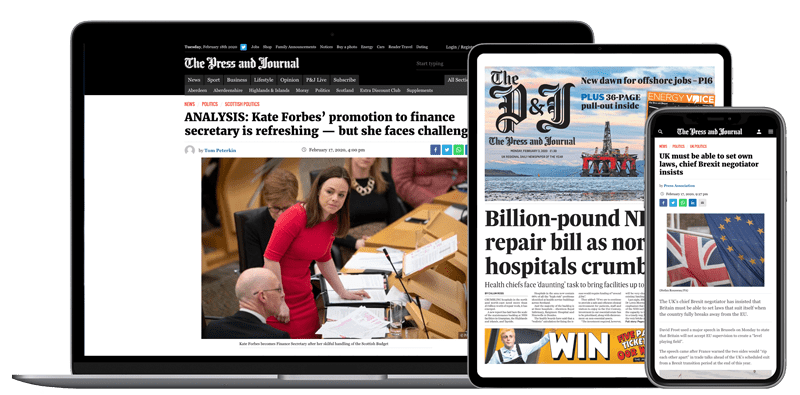 Help support quality local journalism … become a digital subscriber to The Press and Journal
For as little as £5.99 a month you can access all of our content, including Premium articles.
Subscribe