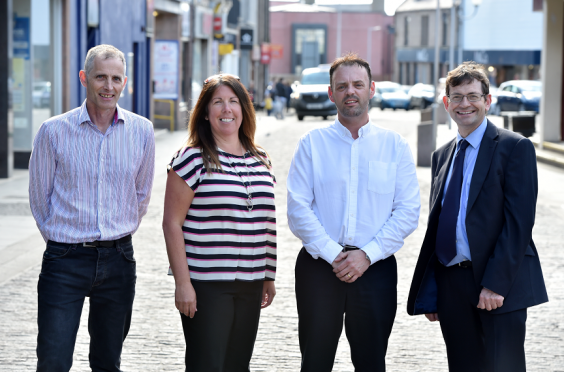 An ambitious £750,000 plan to transform Peterhead into a digital town centre with CCTV protection and free wi-fi for visitors has been unveiled.
Rediscover Peterhead's five-year initiative also includes a deep clean of the town's shopping district, stricter controls on nuisance gulls and a shop loyalty scheme.
It is all part of a business improvement district (Bid) project, which has been backed by scores of firms in the area. The plan has now been issued to shops and businesses in the heart of Peterhead.
The popularity of BIDs is growing with 270 schemes in place across the UK, nearly 40 of them in Scotland with the newest in nearby Inverurie.
Under the initiative, participating firms pay a local business levy which is collected by an elected board which decides how to spend the cash.
The newly-published business plan proposses a branded website which would act as a business directory for the whole town centre.
A total of £15,000 would be spent deep cleaning the town centre, including the removal of weeds, gull mess and cleaning gutters. Current gull control measures such as egg and nest removal would also be extended.
A key priority is creating a shared town centre CCTV network at a cost of around £13,000. Public surveys over the past few years have repeatedly shown that shoppers worry about their safety.
Another £12,000 would be invested creating district-wide free wi-fi for visitors with advertising from local firms built in.
John Pascoe, the Rediscover Peterhead vice-chairman, said: "The BID provides a unique opportunity for local businesses across all sectors to work together, invest collectively and undertake projects which can contribute positively to improving the economic viability of businesses in the town."
Rediscover Peterhead chairman Iain Sutherland said his team is focused on creating a "digital town centre" which is welcoming to shoppers and tourists alike.
He added: "Crucially the projects and services delivered by a BID cannot replace any of the services provided by the police or council."
Mr Sutherland said that the BID levy is entirely separate from the local authority, and is not a fresh way for Aberdeenshire Council to raise cash.
The BID steering group has also pledged not to increase the levy over the five-year period even if the national retail index rises. The levy each firm pays is based on their property's rateable value.
A popular request from businesses which have backed Rediscover Peterhead is a focus on attracting more tourists to the town centre. More than 80% of firms surveyed named it a key issue and the idea is also supported by Visit Scotland.
The tourism body's local regional director Jo Robinson said: "We are very encouraged to see such a strong focus on tourism in the Rediscover Peterhead business plan, and recognition of the ripple effects of tourism."
The next step is the ballot on whether firms want to support the business proposal. Businesses will be issued with the ballot paper soon and they need to be returned by September 28.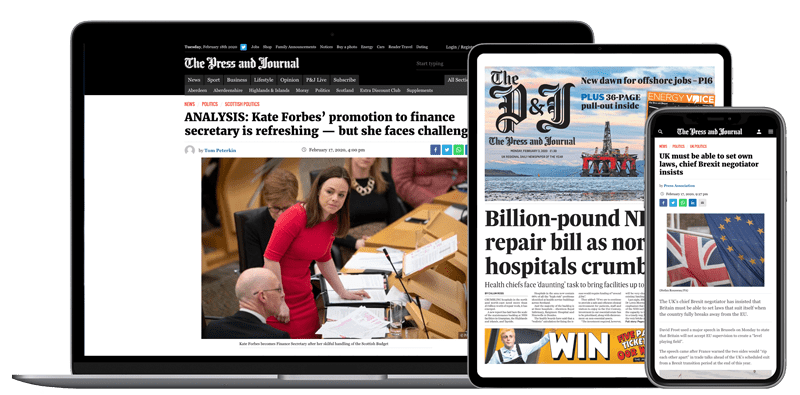 Help support quality local journalism … become a digital subscriber to The Press and Journal
For as little as £5.99 a month you can access all of our content, including Premium articles.
Subscribe