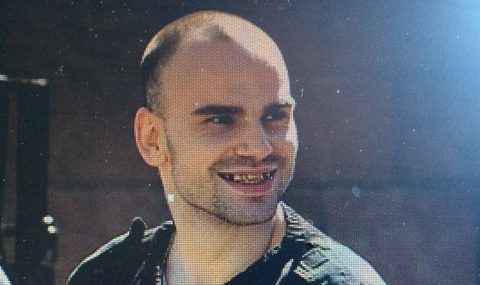 A man who blackmailed young girls into sending him naked pictures has been locked up for more than three years.
Troy Sutherland convinced his victims, aged 17 and 14, to send him the images between January and April this year by threatening their friends and family.
He also attempted to lure one of the girls, who cannot be named for legal reasons, to his Peterhead home for sex.
He was only caught after one of her school friends raised the alarm.
At the town's sheriff court yesterday Sutherland's solicitor Stuart Flowerdew said his client was "riddled with regret" at what he recognised was "disgusting" behaviour.
The offender, whose address was given as HMP Grampian, sat hunched over in the dock for most of the hearing.
The court heard that the older girl had been convinced to visit Sutherland's home as a way of getting him to stop blackmailing her.
Sutherland, 22, befriended her over Facebook before starting to repeatedly request naked pictures.
Fiscal depute Ruaridh McAllister told the court that she had sent the first in the hope that he would stop.
"The accused then told her that unless she provided more he would put the one he had of her online,"  he added.
"The accused then asked the complainer to meet up with him and have sex with him, and if she didn't he would put all of the images online."
It was only after the girl had told a friend of her intentions that the blackmail stopped.
Her pal phoned police who found the two in Sutherland's home on March 27.
Throughout this saga, Sutherland was also messaging a 14-year-old.
He told her that he wanted to have sex with her and repeatedly requested naked pictures.
Mr McAllister said: "He also threatened to go round to her home and assault her father with a bat.
"This resulted in the complainer sending a topless picture of herself.
"She told the accused that she didn't want to [send more], but he continued to threaten her."
Police were alerted in April, when the youngster's dad saw the messages she had been sending.
A year earlier, Sutherland told a 19-year-old that he met through a mobile phone dating programme she would be better off dead.
The relationship, which lasted a week, turned sour after Sutherland started referring to the woman as a "prostitute" and threatening her family and friends.
Mr McAllister detailed how Sutherland's catalogue of offences dated back to June 6 last year, when he met a 19-year-old woman online.
Within days, Sutherland started referring to her as a "prostitute", made threats that he was going to stab her, and suggested that she would be better off dead.
Sheriff Annella Cowan branded Sutherland's actions as "extremely nasty, manipulative behaviour which has gotten worse as time has gone on".
She sentenced him to 39 months in prison and was placed on the sex offenders register.