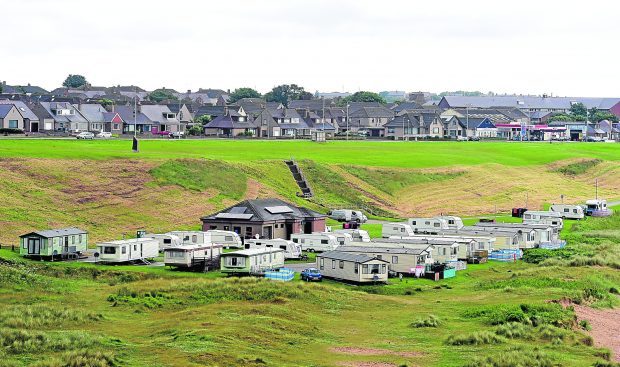 A popular north-east caravan park which was left in limbo after its managing charity collapsed has been sold to a consortium of residents.
Lido Caravan Park was overseen by Peterhead Projects, a regeneration group based in the town centre.
But the charity folded earlier this year amid financial difficulties and the future of several ventures, including the tourism spot, was thrown into jeopardy.
Now liquidator Begbies Traynor has announced that the park has been sold to a consortium of caravan residents and will continue to operate.
Begbies Traynor's Ken Pattullo said: "Having undertaken a sales process to ensure that we received the best possible returns for creditors, we are pleased to announce that the consortium of residents were the successful purchasers.
"This is great news for local people meaning that residents and visitors can continue to enjoy the caravan park and it will carry on trading with some of the income being given back to the community in the spirit of Peterhead Projects."
A spokeswoman for the new owners said residents are "delighted" with the sale and that the park will remain open to tourists.
The park attracts visitors from Europe and as far afield as Australia. It was particularly busy during the annual Scottish Week Gala this summer.
Peterhead Projects was a development trust set up in 2009 and led by members of the community. As well as running three charity shops in the Blue Toon, the organisation also sought one-off funding from companies for larger projects.
Local charity and "upcycling" store 2ReUse – which was previously overseen by the development trust – is now being resurrected as 2gd2bnu on Berryden Road.
The liquidation of Peterhead Projects left 10 local people redundant. Project manager Ken Duncan is now involved with the town's Rediscover Peterhead business improvement district scheme.