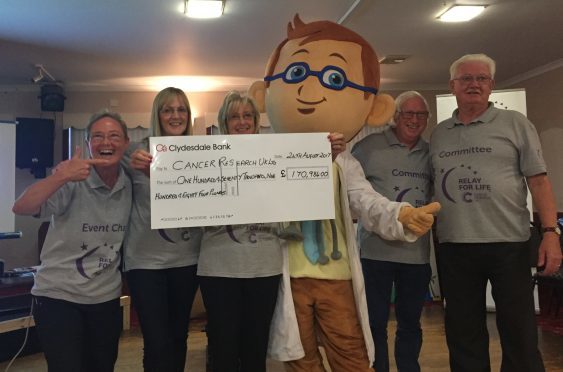 A north-east charity run raised more than £170,000 in the battle against cancer this year.
The annual Relay for Life in Peterhead is one of the most popular events of its kind in the world and is a highlight of the Blue Toon's summer calendar.
Over the past decade, the 24-hour relay event in Peterhead's Lord Catto Park has raised more than £1.4million. This year the teams involved generated a remarkable £170,986 for Cancer Research UK.
Peterhead's relay is the most successful in the UK and the first of its kind to smash the £1million total.
The final total for 2017 was revealed at a special event at the Buchanhaven Hearts social club with  team and committee members present.
Event chair Lorraine Coleman said: "The teams have to be thanked so much for the terrific fundraising that they do all year round.
"A great thanks to the committee and volunteers for the tremendous work that they put in to run such a successful event."
Teams have already started fundraising and organising Relay for Life 2018 which will take place over the weekend of July 7 and July 8 at Lord Catto Park. To enter a team, contact Mrs Coleman on 07928 342 619.