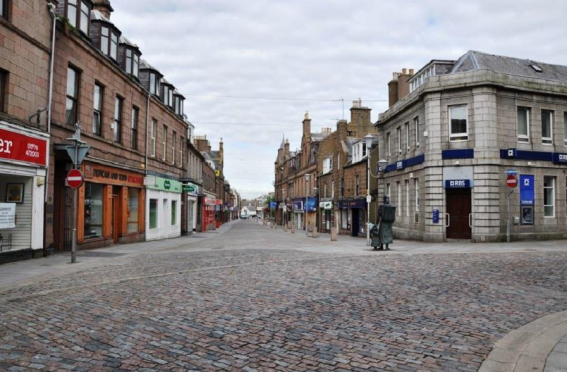 Business owners in a north-east town have been urged to vote on whether or not to set up a cash levy to help improve the high street.
The Rediscover Peterhead Bid project has entered its final week and proponents are asking those who are yet to vote on the scheme to give it their backing.
The town' Bid scheme was unveiled in May and will conclude with a ballot on September 28, after businesses have had their say on whether or not to pay into a combined pot for town improvements.
The chairmen of the scheme, John Pascoe and John Cameron, have previously said Bid would also allow businesses to eventually cut down on their costs and draw new faces into the town.
The umbrella group would bring the businesses together as a single entity with a vision of accessing outside funding and striking deals for amenities such as electricity in the town centre.
If approved next week, businesses will pay a nominal fee of about £300 to be part of the project.
Robert Emslie, who runs a jewellers in the town, said: "It is absolutely vital that businesses take the lead here.
"I don't see a way forward for the town centre if we don't have the Bid."
Mr Emslie, who is also the secretary for the group, has also asked for business owners who have not already done so to make sure they submit their vote before the cut off on Thursday.
He added: "I would like to take this opportunity to encourage you to make your vote count and vote yes for Rediscover Peterhead Bid.
"The ballot closes on September 28 and we will be announcing the results soon after."
A result is expected to be made at about 7pm on September 28.