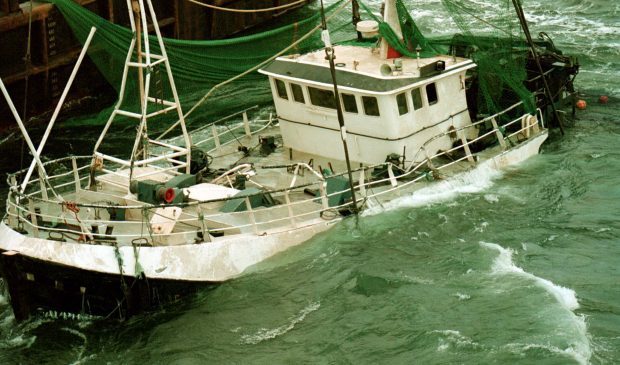 It happened 20 years ago, but John Clark still remembers the horror of the Sapphire trawler tragedy as if it was yesterday.
As a youngster preparing for a job in the fishing industry in the North Sea, he struck up a friendship with another north-east man, Robert Stephen, while studying at Fraserburgh College.
They were both on YTS schemes, and thoroughly loved the boats and the camaraderie and close-knit nature of crews working together.
How it was reported at the time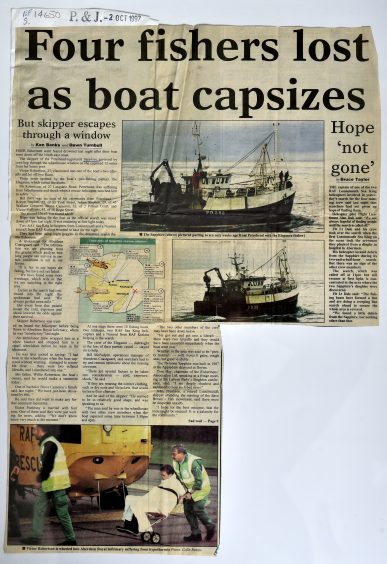 However, while Mr Clark continues to enjoy life at the helm of his vessel, the Reliance 2BF 800, Mr Stephen was one of the four men who died when the Sapphire was overwhelmed by a massive wave 12 miles from its home port of Peterhead, on October 1, 1997.
He was just 25 – and the youngest to perish.  Victor Podlesny, 45, Bruce Cameron, 32, and Adam Stephen, 29, also drowned.
The only survivor, skipper Victor Robertson, who is now 47, managed to scramble through the gatehouse window as his vessel sank. It doesn't matter how often these terrible events cast a veil of sadness over those with the salt of the sea in their veins – the impact is as intense every time.
As Mr Clark said yesterday – while he was working 140 miles east of Aberdeen, again in challenging conditions – bad news still sends shock waves reverberating around the coastal communities.
And they serve as a constant reminder of the dangers faced by those who earn their living in such an unpredictable environment.
He added: "We went to college together and Robert was a smashing lad, so it was devastating when we heard what had happened.
"I was out at sea that day and the weather was very poor, but this was caused by a rogue wave, something which was out of the ordinary, and the consequences were terrible.
"At first, there wasn't too much information around the harbour area, but the news gradually began to filter out.
"I came home and four others, who were doing the same job as me, didn't. These things always stick with you.
"In the communities where we live, whenever the lifeboat gets called out, we always have a lump in our throats and cross our fingers when we hear about it.
"You're thinking to yourself: 'There but for the grace of God . . ."
"But you never get used to these tragedies or the impact they have on so many different people.
"I remember being in Fraserburgh and Peterhead in the few days after the Sapphire went down and folk were walking around with stunned looks on their faces.
"There are no guarantees whenever you leave dry land. We accept the risks.
"After all, you could get hit by a bus on your way to work tomorrow. It doesn't mean you won't go to work.
"But, if you are going out to sea and especially as the weather gets worse and winter kicks in, you do realise that you might not come back."
That was the fate which befell those who perished. And, for weeks after the disaster, there were doubts as to whether the men's bodies could be retrieved, such was the speed with which the Sapphire had been enveloped by the waves.
Yet, as Robert Stephen's widow, Shirley, subsequently recalled – in a video called The Mission: For Those in Peril at Sea – there were uplifting tales of community solidarity amid the sadness.
She said: "Me and my mum and (daughter) Darcie had taken off to Aberdeen.
"On the way home, Robert phoned to say they were on their way home, and it was a scabby day. There was water coming in the wheelhouse window, so he had momentarily stopped speaking to close the window.
"He said he had to go, he loved me and he was going awa' to his bed and I was like, 'OK, see you soon, love you.
"But when we got home, I switched on the TV and the report of a boat being lost came on.
"And little did we know, 10-15 minutes later it was us – it was our boys, and our world stopped, and changed forever."
In the following weeks, a campaign was launched to help raise the boat and liaise with companies who possessed the infrastructure and technology needed to mount such an operation.
It amassed £500,000 in just over a month to bring the Sapphire back to the surface and, once the stricken vessel had returned to Peterhead in December, the men's bodies were discovered inside the hull.
Their funerals were held before Christmas and the Fisherman's Mission in Peterhead provided help at a desperate time.
The organisation's superintendent, Steve Murray, said: "We provide emergency support, and practical, financial, spiritual and emotional care to fishermen and their families.
"I suppose you could sum it up by saying that it's Christianity with its sleeves rolled up."
Eventually, as investigators examined the reasons behind the tragedy, it emerged that water pouring through open hatches and a faulty fish-hold hatch were principally at fault.
The boat's emergency beacon also failed to float free after vital parts had been painted over.
Lessons were learned, and are still acted upon and developed today.
He added: "You can never cut out the risks altogether, but we have gone a full year in the north-east without a fatality at sea. It doesn't make what happened in the past any better, but we have definitely moved forward."
Darcie Stephen, who is now 22, has organised a fundraising ball at the Palace Hotel for the Fisherman's Mission in Peterhead tomorrow.
She said: "I want the younger generation who are going into fishing to know there is someone there who will support them."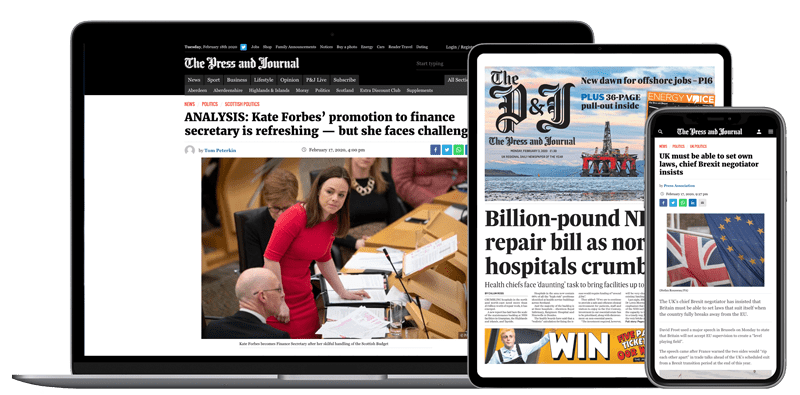 Help support quality local journalism … become a digital subscriber to The Press and Journal
For as little as £5.99 a month you can access all of our content, including Premium articles.
Subscribe