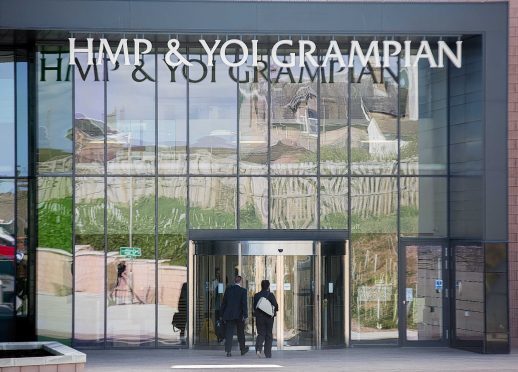 Concerns have been raised that more than 1,000 virtual visits have been booked for prisoners at a north-east superjail.
More than 400 of the sessions, which allow prisoners to chat with friends and family, have been arranged at Peterhead's HMP Grampian this year already.
And since 2015, the jail – which has about 424 prisoners – has organised the most in Scotland with 1,230 sessions.
It means that each prisoner has booked about three of the sessions on average.
Meanwhile, prisoners in Glasgow's HMP Barlinnie, which has the largest inmate population in the country, made fewer than one virtual call each.
Shadow Justice Secretary Liam Kerr accused the Scottish Prison Service (SPS) of "losing sight" on punishing its convicts.
Last night he said: "I think the public will rightly question if prisoners should have the right to video conferencing facilities on such a scale.
"The numbers at HMP Grampian dwarf those in every other jail in Scotland, and I would be interested to know why there is such a disparity in the figures.
"Whilst we do have to focus on rehabilitating offenders, we must not lose sight of the punishment element to prison sentences.
"I think there is a strong argument to be made that criminals should not expect to enjoy the same luxuries as other law-abiding citizens."
The SPS said the figures were likely to be lower in reality because people who book the sessions often fail to attend their video link appointment.
"Given the geographical location of HMP and YOI Grampian, it can be difficult for families to travel to the establishment for visits, especially when they are situated in the Highlands and Islands.
"The video conference facility is a way for those in our care to maintain family contact," a spokeswoman added.
North-east MSP Lewis Macdonald said the video technology, although beneficial to maintain family links, would not be needed if original concerns about the siting of the prison had been acted on. He said:  "It can help people who have a family member at HMP Grampian and are not able to visit Peterhead on a frequent basis because it is so remote from the city and also from other parts of the north of Scotland.
"That was one of the disadvantages pointed out at the time of closing Aberdeen Prison and relocating the regional prison to Peterhead.
"Video conferencing certainly helps to offset any isolation and it is good it is being well used and also helping young offenders from the Grampian area who are being held in Polmont."