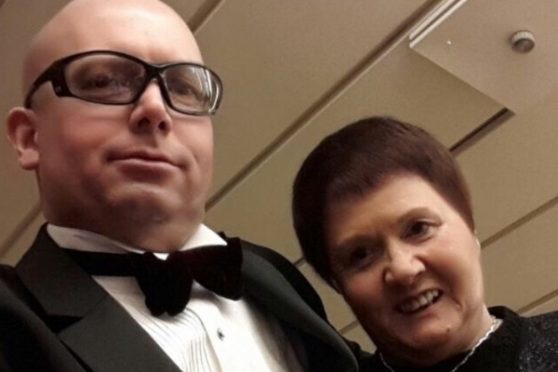 A couple stranded in Florida facing a £10,500 medical bill hope to return home to Peterhead this weekend.
Derek and Linda Mutch had to extend their stay in the sunshine state after Mrs Mutch took unwell a matter of days before the end of their holiday.
Friends rally round after Peterhead couple's dream holiday turned into a nightmare
The 68-year-old, who is confined to a wheelchair, is being treated in a Fort Lauderdale hospital after she was diagnosed with a heart murmur and two separate strains of flu.
Mr Mutch said their Caribbean cruise had turned into a "nightmare" but is hopeful they can return to Scotland soon.
He said: "We are waiting to get discharged and for the British Consulate to phone so we can get everything organised.
"Hopefully we will be home by the weekend, but we do not know really.
"It all depends on what the doctor says.  The medical staff have been treating her well in the hospital, and I cannot fault them.
"The main thing is my wife is getting better by the day, and now we are praying to God that we get on the next flight."
Mr and Mrs Mutch had not declared any medical conditions when they were arranging travel insurance and now face paying for medical assistance from a nurse to help them travel back to the UK.
So far they owe the hospital £10,500.
The 49-year-old electrician said: "My main concern is getting my wife back home and I'll worry about the medical bill when I get home.
"I didn't feel stranded I was just more worried about getting my wife back to health.
"It has been a dream holiday and it has turned into a nightmare."
Friends in the north-east have rallied round to help the couple and have launched a crowd funding bid to meet the costs, raising £745 so far.
Last night, Mr Mutch thanked everyone who had stepped in to support him and his wife.
He said: "It is very kind of them and they have been great a support.
"My family have also been a great support and we have been in constant contact with them."
The fundraising page can be found at www.gofundme.com/bzfe8w-get-me-home